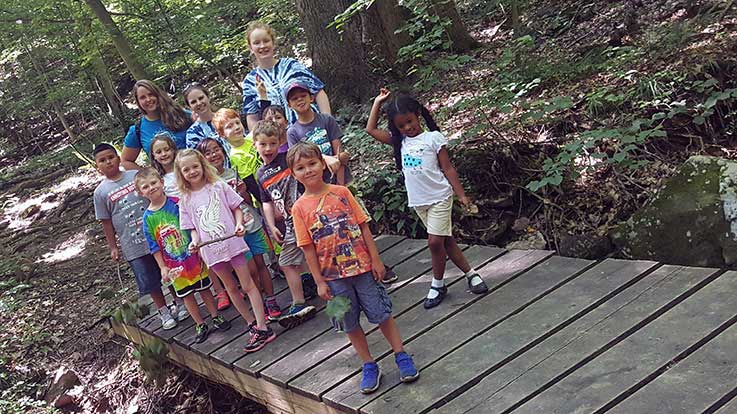 Cecil College has offered excellent summer camps for over 30 years to Maryland, Delaware, Pennsylvania, and New Jersey residents. Our vast selection of camps are designed to offer an unforgettable experience of fun, learning, and friendships while giving each child an opportunity to learn and experience any subject they truly enjoy.
Campers at Cecil College get to enjoy all of the resources a College campus has to offer, including availability and use of equipment such as new Canon Rebel cameras in Digital Photography, all video and audio equipment in our video camps, and access to the latest software in our computer labs.
If your child enjoys hands-on learning and the outdoors, we offer camps at Fair Hill Nature Center, Plumpton Park Zoo, and Chesapeake Bay Wooden Boat Builders Club.
We currently offer over eight weeks of summer camps and an additional two weeks of summer day camp activities. Ages range from 5 to 17 years old. Our camp hours of operation are 9:00 am to 3:30 pm. The College offers free before care from 7:30 am to 9:00 am and after care from 3:30 pm to 5:00 pm. Learn more by checking out our summer camps guide, or you can request more information by emailing learning4life@cecil.edu.