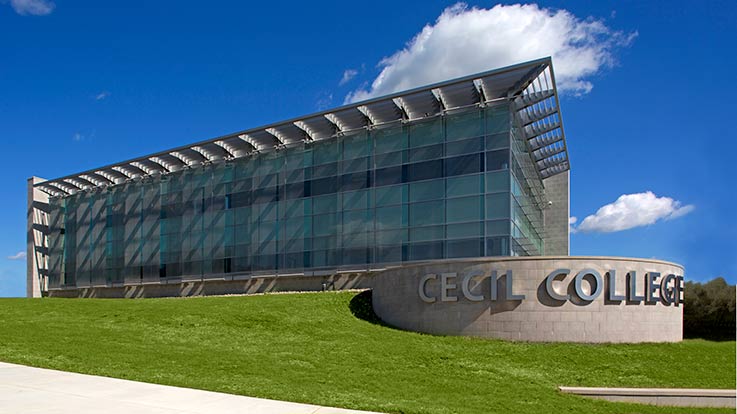 No matter where you are in life—graduating from high school, launching a second career, or enriching your life—Cecil College will meet you there and take you where you want to be. We invite you to gather information here but, more importantly, take action toward your education goals.
Information Packet
Fill out the request for information and receive a packet of materials about Cecil College course offerings, student services and academic supports, college life and athletics, and other College events. The packet targets your specific interests.
Request an information packet.
Visit the Campus
Walk the Cecil College campus and get a firsthand look at the beautiful facilities. Tours are led by Student Ambassadors and College staff and highlight classrooms and labs, student support locations, and popular student hangouts.
Meet with Admissions
Meet with admissions staff about your enrollment steps. Available on a walk-in basis.