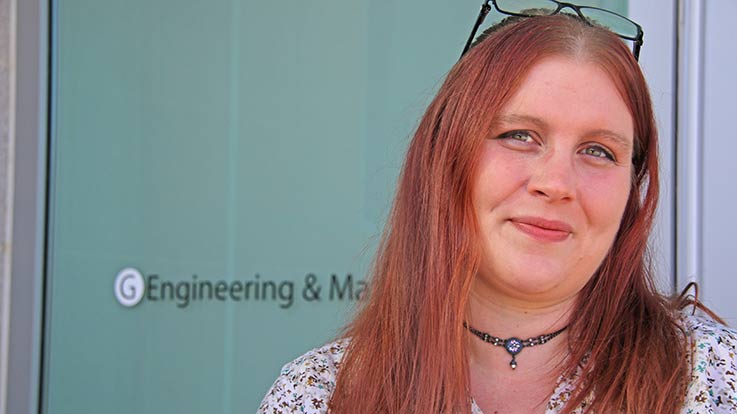 Congratulations on transferring your education to Cecil College. Students transferring from other colleges follow the standard Cecil College admissions steps described below. Questions? Contact us at (410) 287-1006 or admissions@nullcecil.edu.
Steps
1. Complete the Admissions Application and Visit the Admissions Office
Apply online today. Paper applications are available in the course schedule and at the North East Campus and Elkton Station. Once you've completed the application, meet with an Admissions Representative in the Admissions Office, North East Campus, Building A, Room A201. Hours are 8:00 am – 4:30 pm, Monday – Friday.
2. Apply for Financial Aid
Complete the Free Application for Federal Student Aid (FAFSA). The FAFSA is required for all financial aid disbursed by Cecil College.
Also be sure to apply for Cecil College Foundation scholarships.
3. Submit Test Scores and Transcripts
Have official test scores (SAT, AP, ACT) and transcripts from any college attended sent to:
Cecil College, Records and Registration
One Seahawk Drive
North East, MD 21901
The sending institution must be accredited by a nationally recognized accrediting agency of the United States Department of Education.
Bring an unofficial transcript or grade report with you for registration purposes.
4. Skills Assessments
Skills assessment waivers may be granted. View exemption information.
If needed, complete the math, reading and writing assessments on the North East Campus, Engineering and Math Building, Room 310. Be sure to bring your Social Security number and Photo ID. Each assessment takes approximately 45 minutes. Please allow yourself 2-3 hours to take all 3 subject assessments if necessary.
5. Meet with an Advisor
Come to the advising center to meet with an advisor for degree planning, academic support, and transfer information. Your assigned advisor is identified in your acceptance letter; however, any advisor can assist you. Walk-in's only; no appointments necessary.
Be sure to bring an unofficial transcript to the meeting with your advisor.
6. Register for Classes
Register for classes at MyCecil or on-site at the North East campus or Elkton Station.
7. Make Payment Arrangements
Payment is due at the time of registration. Get more information about tuition, fees, and payment options.
8. Attend Student Orientation
New Student Orientation sessions are held at the beginning of fall and spring semesters. Meet other new students, receive vital information, and connect with the Cecil College community.