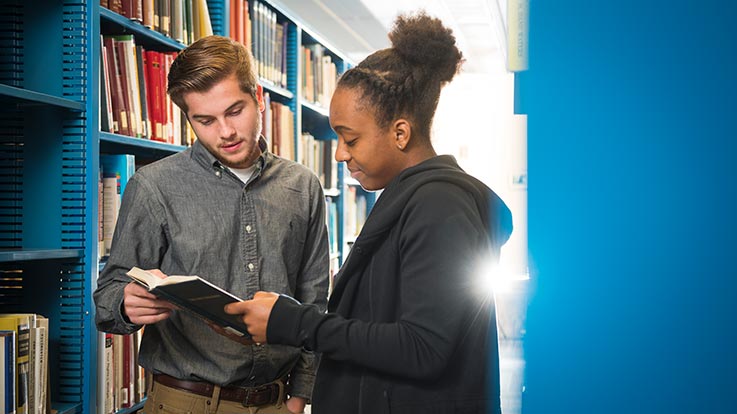 We know your time is limited when searching for a college that best fits your student. The information here is designed for you and shares great information about Cecil College.
High School Tours
Interested in bringing a group of your students to Cecil College? Fill out our online form or send an email to admissions@nullcecil.edu to schedule a tour of our campus.
Academic Degree Programs
Cecil College offers a wide array of over 70 academic degrees and more than 20 certificate programs. For more detailed information about each individual program we offer, visit Degrees & Certificates to view the program descriptions, required general education and program-specific courses, and recommended sequence of courses.
Skills Assessments, Placement, and Waivers
As part of the admissions process, all students entering Cecil College are evaluated for placement purposes. The evaluation may require or waive the academic skills assessments, which measures proficiency in mathematics, reading, and writing. The purpose of the skills assessments is to place students at a level they will succeed.
Scholarships
Learn more about scholarships available to students, including information about the new Promise Scholarship Program starting in the 2019-2020 academic year.
Admissions Events
Visit us at any of our admissions events held at different high schools, colleges, and a variety of other venues. Come and speak to an Admissions Officer who can answer any questions you may have and tell you more about Cecil College.
Dates to Know
Please take note of the following important dates.
| Date | Importance |
| --- | --- |
| Jan 1 – Dec 31 | Cecil College accepts students every day of the year. Apply now. |
| Jan 7 – Mar 6 | Nursing degree program application period. |
| Jan 20 | College closed in observance of Martin Luther King Jr. Day. |
| Jan 21 | Spring semester begins. |
| Mar 16–22 | Spring Break. College closed March 22nd. |
| May 17 | Graduation. |
| May 23–25 | College closed in observance of Memorial Day. |
| May 26 | Summer session begins. |
| Jul 4–12 | College closed in observance of Independence Day. |
| Jul 13 – Oct 13 | Physical Therapist Assistant (PTA) program application period. |
| Sep 5–7 | College closed in observance of Labor Day. |
| Aug 22 | Fall semester begins. |
| Oct 1 | FAFSA opens. |
| Oct 1 – Apr 30 | Apply for Cecil College's Foundation Scholarships. |
| Nov 25–29 | College closed for the Thanksgiving Holiday. |
| Dec 24 – Jan 3 | Winter Break. College closes at 2:00 pm on Thursday, December 24th and reopens at 8:00 am on Monday, January 4th. |