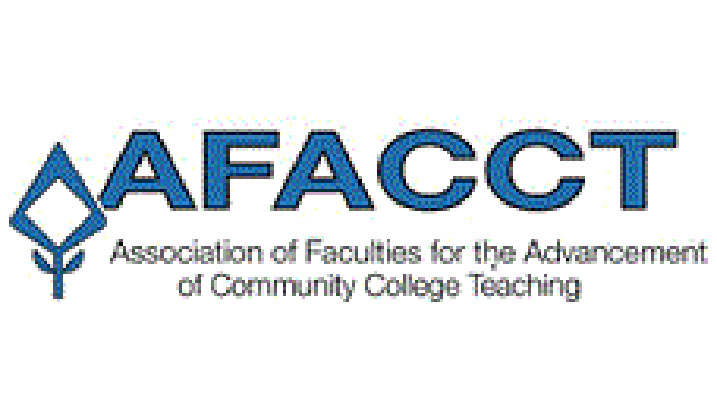 29th Annual AFACCT Conference
This conference is the 29th conference the Advancement of Community College Teaching (AFACCT) has held since its inception in 1984.
AFACCT is a faculty-run and faculty-organized association of full-time and adjunct faculties of the Maryland community college system. If you teach in a Maryland community college, then you are an AFACCT member. AFACCT's conferences enable the Maryland community college faculty to join in a professional development activity.
This conference is designed for us to collectively exchange our thoughts and techniques as well as exchange ideas to explore current and future directions in higher education. That is, this provides us with a way to celebrate what we, as a professional community, have achieved. Part of our vision is to create and contribute even greater value to the Maryland and global communities.
We have an exciting program for 2019 that will allow our members to reflect upon and celebrate our accomplishments, renew friendships, and further develop our professional networks. I hope you will have a productive and fun-filled time at this conference.
Our theme this year is "Learning for Life and Critical Thinking in the Era of Web 3.0." Thursday's keynote speaker, Dr. Dee Kanejiya, is the founder and CEO of Cognii, Inc. a leading provider of artificial intelligence-based educational technologies. Friday's keynote speaker is Wes Anthony, the Director of the Kellogg Institute of the National Center for Developmental Education of Appalachian State University. Additional information about each speaker is provided in this program.