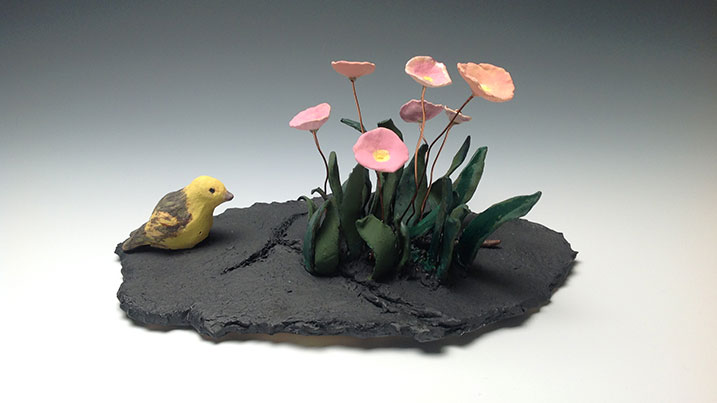 A Taste of the Arts
Celebrating student work in Cecil College's fine arts and performing arts programs, "A Taste of the Arts" will be presented Friday, Dec. 7, in the college's Elkton Station Gallery and Performing Arts Hall at 107 Railroad Ave.
The event, which is being coordinated in conjunction with Elkton's monthly First Fridays Celebration, includes a free opening reception for the Fine Arts Student Exhibit, from 5 to 8 p.m.; a pottery sale from 5 – 8 p.m.; and a Performing Arts Showcase at 7 p.m. ($15 per person).
Featuring students from the music and theatre departments, the Performing Arts Showcase will be "Rock n Roll Holiday!", with shows on Friday and Saturday, Dec. 7 – 8, at 7 p.m. Rock the halls and bring joy to the world with these revved-up versions of your favorite holiday songs!