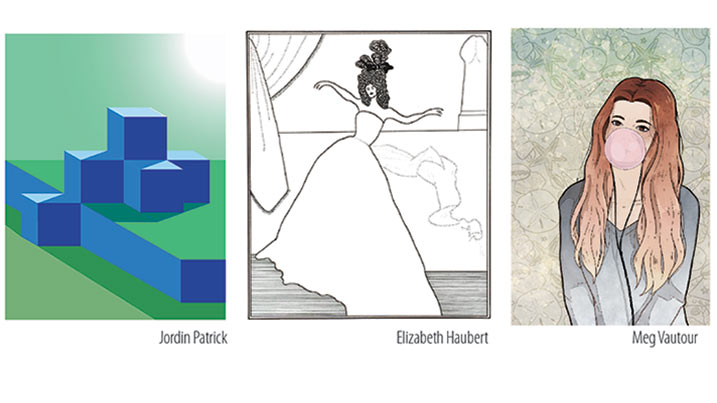 A Taste of the Arts: Students Exhibit & Pottery Sale
Celebrating student work in Cecil College's fine arts and performing arts programs, "A Taste of the Arts" will be presented Friday, Dec. 6, in the college's Elkton Station Gallery and Performing Arts Hall at 107 Railroad Ave.
The event, which is being coordinated in conjunction with Elkton's monthly First Fridays Celebration, includes a free opening reception for the Fine Arts Student Exhibit and a pottery sale from 5 – 8 p.m. This exhibit runs through Jan. 8.
Drawings, paintings, designs, sculptures and ceramics will be on display at the Art and Design Student Exhibit. This exhibit highlights pieces selected by the art faculty and represents the range of work being created in the program. Proceeds from the pottery and gallery sales benefit art students.