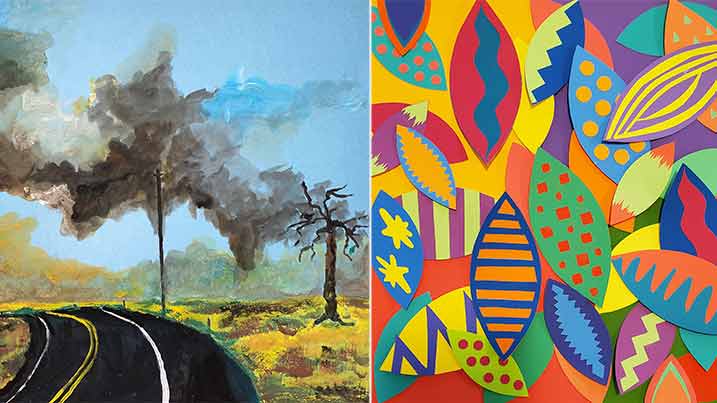 Art and Design Student Exhibit: Fall 2020
The Cecil College Capstone Exhibition is a biannual event drawing hundreds of guests to its opening receptions at the close of each semester. Due to the pandemic, the fall 2020 Capstone Exhibition is on a virtual platform.
This year's Capstone artists are Juliette Miller and Heather Morris, whose work will go on display in the Art and Design Program's Virtual Gallery on Friday, Dec. 4, in conjunction with the Elkton First Friday Art Loop. Capstone Projects are the long-term investigative projects by students that culminate in a final product or presentation.
This year's show is entitled "Art and Design Student Exhibit: Fall 2020", on display through Sunday, Jan. 24, 2021. It will include drawings, paintings, photographs, designs, sculptures, and ceramics. This year's exhibit highlights pieces selected by the art faculty and represents the range of work created in the program.
Read more about the Fall 2020 Capstone artists at: Juliette Miller & Heather Morris.