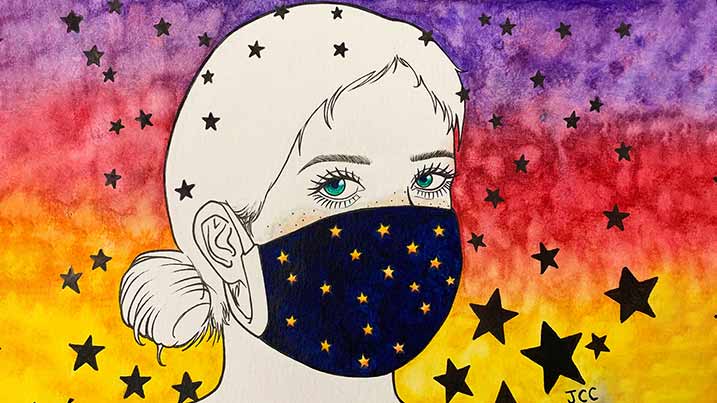 Art Responds: Cecil United Exhibition
Cecil College's Art and Design Program Virtual Gallery presents:
"Art Responds: Cecil United"
Cecil College will present the "Art Responds: Cecil United" in the Art and Design Program's Virtual Gallery beginning Friday, Nov. 6. This event is run in conjunction with Elkton's First Friday events.
Cecil College entered the academic year facing global pandemic, civil unrest, and intensified climate change. The Art and Design Program assembled artwork from students, alumni and faculty representing these times as a form of unity. Art has the power to unite, heal, and connect.
Artist Olafur Eliasson said, "The arts and culture represent one of the few areas in our society where people can come together to share an experience even if they see the world in radically different ways."
Art is how we bear witness, how we speak our minds, and how we begin to build the world we seek to inhabit. This exhibit represents the vision of the artists for the world and how will to share it. To view the gallery, visit the link below.