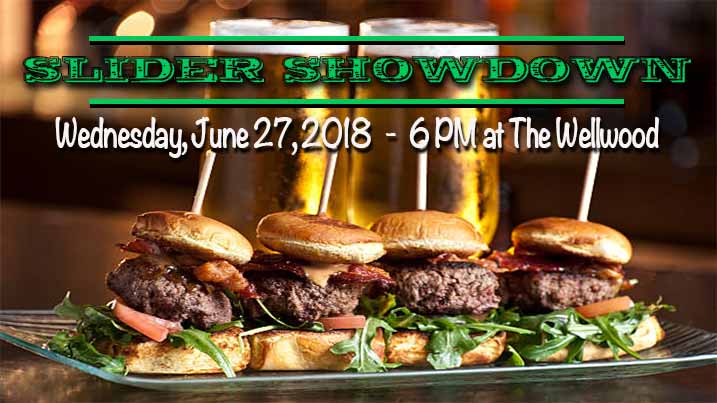 Beer & Sliders at Wellwood
The Cecil College Foundation will host an Evening of Beer and Sliders to benefit the Milburn Stone Theatre.
Come sample hamburger sliders paired with craft beer in support of the region's most award-winning community theater!
This year's event will be held on Wednesday, June 27, 2018, beginning at 6 p.m. at the Wellwood Restaurant in Charlestown, Maryland.
Slider & Craft Beer Menu:
Chips and Salsa
Potato Salad
Cole Slaw
Sliders: Beef, Chicken, Pork, Shrimp, Portabella mushroom side 'fixings bar' to include:

cheese, bacon, lettuce, tomato, onion, mayonnaise, ketchup, mustard, tomato jam, basil & lemon aioli, salsa, Old Bay Tartar sauce, rosemary Dijon mustard, Horseradish Mustard, Horsey Mayonnaise
Non-Alcoholic Beverages: Iced Tea, Coffee, Soda & Water
Four tickets redeemable for tasting portion:
Perpetual IPA
Loose Cannon
Double Cannon
Sam Adams Seasonal
New Belgium 1554
Rogue Hazelnut Brown Nectar
Tickets are $50.