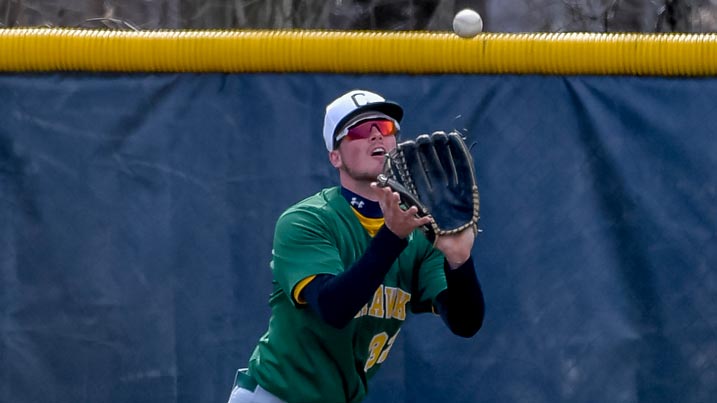 Cecil Baseball hosts Anne Arundel CC
The Cecil College baseball team will host Anne Arundel Community College in a doubleheader at Brockell Field.
Game time: 1 & 3 p.m.
In order to keep student-athletes, coaches, umpires, and everyone involved safe, the NJCAA Region XX Health & Safety Committee adopted the following mandatory policies:
Spectators will be permitted at outdoor sporting events/contests during the Spring 2021 season, but must follow the following protocols:

Socially distancing must take place between spectators from different households.
Spectators must wear masks at all times.
Spectators will have no access to student-athletes.
Spectators must maintain a 30-foot distance from dug outs, backstops, sidelines, player benches, etc.

Building access and use of locker rooms will be prohibited for all teams, coaches, umpires, and spectators.
Masks are required to be worn at all times by spectators, coaches, support staff and game day workers.
Student-athletes are required to wear masks when not actively participating in competition on the sidelines/benches.
Pre-screening will be completed by all coaches, support staff, game day workers, student-athletes, and umpires before any athletic event.
Social distancing must take place whenever feasible.
If you are not comfortable supporting our Seahawks in-person, please utilize the live statistic link on the composite schedule or watch our live stream via our YouTube channel. These links are updated in real time with current scores and play-by-play statistics. Please note that live statistics and live stream may not be available for every contest.
Gameday updates can also be found by following us on Facebook (@SeahawksAthletics), Twitter (@CecilAthletics), and Instagram (@seahawksathletics).