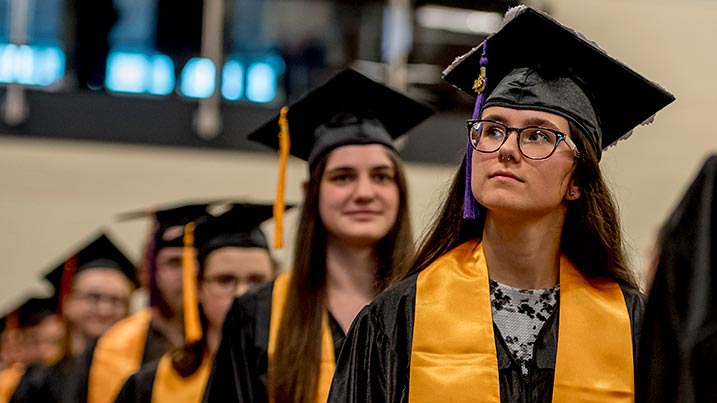 Cecil College Commencement Ceremony
Cecil College has invited candidates who have been approved by the college's board of trustees for degrees and certificates to its 50th annual commencement ceremony on May 19.
The ceremony begins at 3 p.m. in the Physical Education Complex on the North East Campus. There will be overflow seating in the Milburn Stone Theatre, where the ceremony will be streamed live on the screen. This year's event will also be streamed live on Cecil College's Facebook and Youtube channels.
Along with the students being awarded diplomas at this time, these honorees also include those whose degrees or certificates were conferred in December and have the opportunity to participate in the May ceremony. Additional students will be eligible to receive their degrees and certificates in August, following the completion of coursework in the summer session.