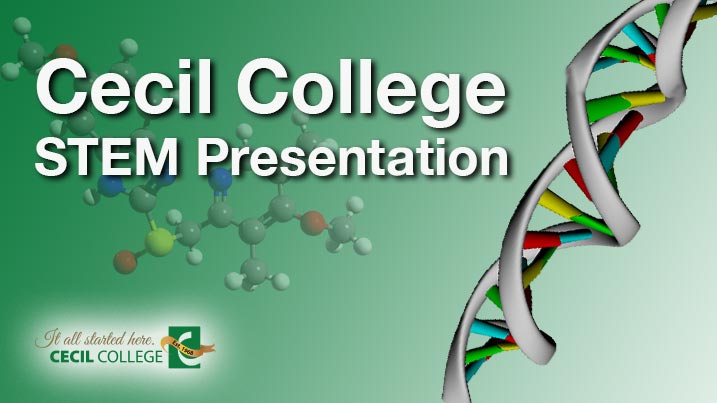 Cecil College hosts STEM Project Presentation Night
Cecil College will be showing off its cutting-edge technology during STEM Project Presentation Night on Friday, Dec. 7, from 4 – 6 p.m. on the second floor of the Engineering and Math Building on the North East Campus.
The public is invited to visit and explore the latest technology in the fields of math, biology, physics, chemistry, engineering, physical therapy, nursing, and environmental science. Along with the tours, there are presentations and demonstrations in the engineering labs and machine shop.
There will be models and posters summarizing student research problems, along with those students on hand to explain and answer questions. Students will demonstrate their skills of poster presentations and explain their work to the public, who will have an opportunity to view work in other STEM-related fields.
This year's event emulates those of four-year institutions that have STEM students present and explain their work in a public forum.