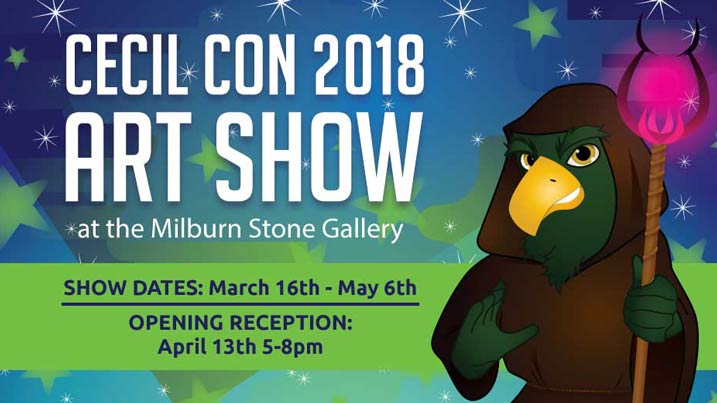 Cecil Con 2018 Art Show Reception
We are kicking off Cecil Con 2018 with this showcase of sci-fi, fantasy, anime, and gaming related artwork from local artists in the Milburn Stone Gallery on the North East Campus of Cecil College. Guests will have an opportunity to meet many of the artists in person at the exhibit's reception or at Cecil Con on April 14th.
Learn more about Cecil Con by visiting www.cecil-con.com.