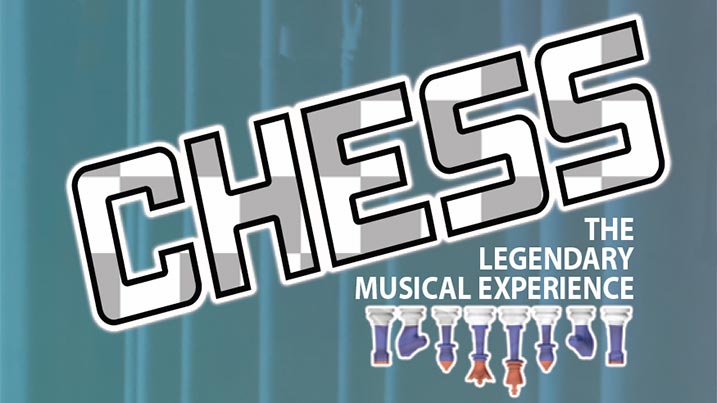 CHESS: The Legendary Musical Experience
After a successful inaugural production, Milburn Stone Theatre In Concert returns with the musical phenomenon, CHESS!
This highly acclaimed musical uses the ancient game as a metaphor for romantic rivalries and the US-Soviet rivalry during the Cold War. Uneasy allies and bitter enemies form a love triangle: the ill-mannered American Grandmaster, the intense Russian champion who plans on defecting to the West, and the Hungarian-American female chess second, who arrives at the International Championships with the American but falls in love with the Russian.
From Bangkok to Budapest, the players, lovers, politicians, and spies all struggle to get the upper-hand. Featuring the international hit singles, "I know Him So Well" and "One Night In Bangkok."
Enjoy the lyrics of Tim Rice along with the music by Björn Ulvaeus and Benny Andersson (formerly of ABBA).
Recommended for ages 13 and up.
Current standard ticket prices for shows at Milburn Stone Theatre.
Single Ticket Prices
Adults
$20
Seniors (55+) and Active Military
$18
Students and Cecil College Employees
$16
Children (Under 12 Years of Age)
$12
Season Tickets: "Pick Three" Half Season Package
Adults
$54
Seniors (55+) and Active Military
$48
Students and Cecil College Employees
$42
Season Tickets: "All In" Full Season Package
Adults
$80
Seniors (55+) and Active Military
$70
Students and Cecil College Employees
$60
Group Rates
Groups of 10 or More
$14 per person