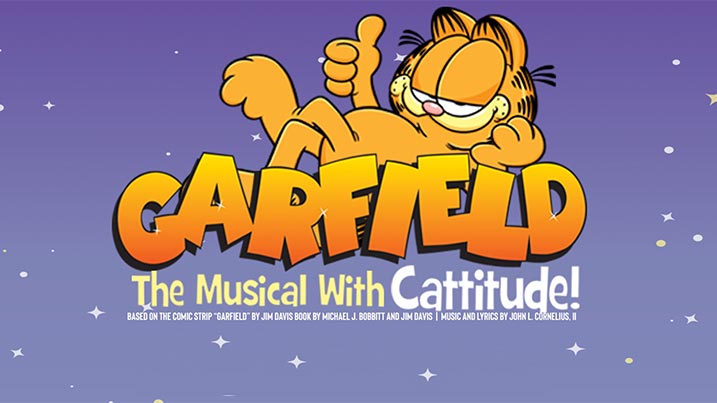 Garfield, The Musical with Cattitude
This is based on the characters created by Jim Davis with music and lyrics by John L. Cornelius, II.
In this brand new musical adaptation of everyone's favorite sarcastic tubby tabby, Garfield awakens to find his birthday – the most important day of the year – has fallen on a Monday. The horror!
To make matters worse, all his friends – Jon, Odie, Arlene, and even his nemesis, Nermal – have completely forgotten it's his big day. Feeling rejected, Garfield ventures out to find adventure, but quickly learns that "home is where the heart… and the food is."
Don't miss out on the show the Kansas City Star calls a "rambunctious… infectious… a rollicking good time."
Recommended for all audiences 
♣ 2018 Season Individual Ticket Prices ♣
Adults: $20
Senior (55+)/Active Military: $18
Cecil College Students/Staff: $15
Children (12 and under): $12