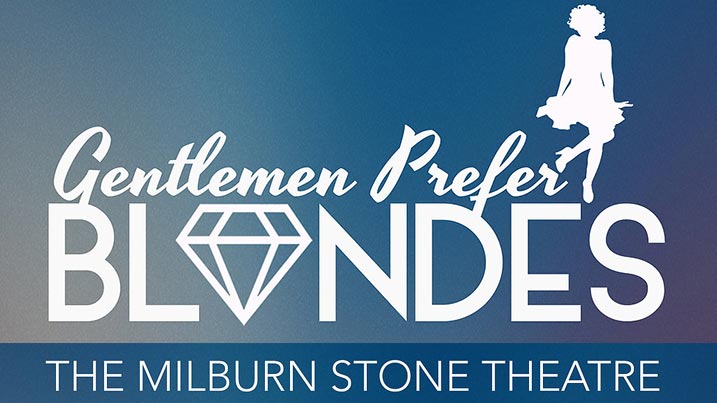 Gentlemen Prefer Blondes
Based on Anita Loos's 1925 bestseller of the same title, Gentlemen Prefer Blondes follows Lorelei Lee, a blonde from Little Rock, Arkansas, who embarks on a trip to Europe with her best friend and ex-Follies girl, Dorothy to perform in a nightclub in Paris.
With a zany cast of characters including American Olympians, handsome billionaires, wealthy matrons and the "Zipper King" anything and everything can happen.
Popularized in the 1950's by a film adaption starring Jane Russell and Marilyn Monroe and featuring the hit songs, "Bye, Bye Baby," "I'm Just A Little Girl From Little Rock" and the iconic showstopper, "Diamonds Are A Girl's Best Friend."
Recommended for all audiences.
Current standard ticket prices for shows at Milburn Stone Theatre.
Single Ticket Prices
Adults
$20
Seniors (55+) and Active Military
$18
Students and Cecil College Employees
$16
Children (Under 12 Years of Age)
$12
Season Tickets: "Pick Three" Half Season Package
Adults
$54
Seniors (55+) and Active Military
$48
Students and Cecil College Employees
$42
Season Tickets: "All In" Full Season Package
Adults
$80
Seniors (55+) and Active Military
$70
Students and Cecil College Employees
$60
Group Rates
Groups of 10 or More
$14 per person