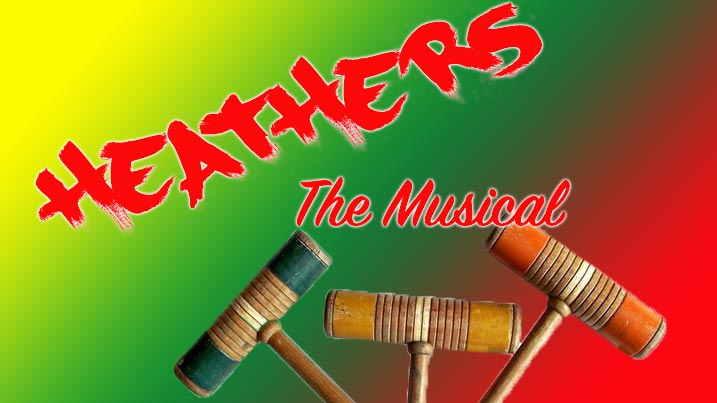 Heathers: The Musical
This performance is based on the book, music, and lyrics by Laurence O'Keefe and Kevin Murphy.
What's your damage? The original "Mean Girls" musical takes over the Milburn Stone Theatre stage this August.
Westerberg High is terrorized by a shoulder-padded, scrunchie-wearing clique: Heather, Heather and Heather, the hottest and cruelest girls in all of Ohio. But outcast Veronica Sawyer rejects their evil reign for a new boyfriend, the dark sexy stranger J.D., who plans to put the Heathers in their place—six feet under.
With its moving love story, over the top comedy, and gritty look at the highs and lows of high school, Heathers is bound to be your next musical theatre obsession.
Are you in, or are you out?
Recommended for audiences thirteen and up.
Current standard ticket prices for shows at Milburn Stone Theatre.
Single Ticket Prices
Adults
$20
Seniors (55+) and Active Military
$18
Students and Cecil College Employees
$16
Children (Under 12 Years of Age)
$12
Season Tickets: "Pick Three" Half Season Package
Adults
$54
Seniors (55+) and Active Military
$48
Students and Cecil College Employees
$42
Season Tickets: "All In" Full Season Package
Adults
$80
Seniors (55+) and Active Military
$70
Students and Cecil College Employees
$60
Group Rates
Groups of 10 or More
$14 per person