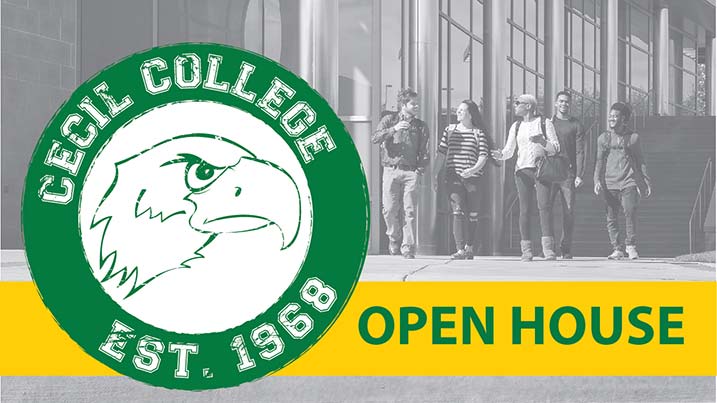 Join us for our Spring Open House!
Interested in Cecil College?
Join us for Information Night on Wednesday, April 17. The Opening Session will run from 5:30 – 6 p.m. in the Technology Center, Room 106 where you can learn about the Admission, Registration, and Financial Aid process.
Open House will provide you with an opportunity to  learn everything that Cecil College has to offer. Discover the academic programs Cecil College offers, inquire about our student support services, talk to athletic coaches, and tour the North East Campus
Stops for the evening will include:
Student Services
Library
Admissions Office
Milburn Stone Theatre
Arts & Sciences
Student Life
Seahawk Roost (Cafe)
Engineering and Math Building
Physical Education Building
As your night ends, enjoy food during a munch and mingle with Admissions staff, Financial Aid, scholarship representatives, Career Services, Advisors, Student Life, and much more. Plus, spin our Prize Wheel for some Cecil giveaways!