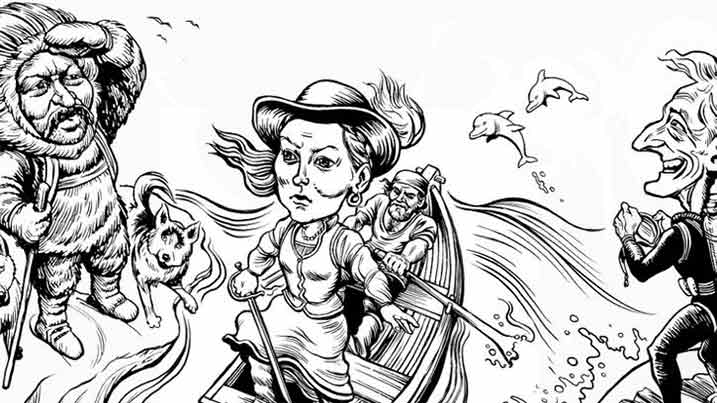 Maryland history comes alive
Oceanographer Jacques Cousteau, Arctic explorer Matthew Henson, and "Pirate Queen" Grace O'Malley come to life with Maryland Humanities' Chautauqua living history performance series. Actor-scholars portraying these trailblazers will travel to eight counties throughout the state, from July 5 until July 20.
Maryland Humanities celebrates the 25th anniversary of the program in Maryland, which launched in 1995 in Garrett County, with the theme Making Waves. In 2019, Chautauqua is part of Maryland Humanities' Maryland H2O. A two-year initiative, Maryland H2O explores our many and varied relationships with water—which is part of our history, our culture, our future—through multiple programs.
Living history performances by actor-scholars are followed by question-and-answer sessions, which spark spirited conversation and provide educational family fun. Every Chautauqua performance is free and open to the public and begins with live musical and theatrical acts.
Chautauqua performances will take place in Cecil County at two locations. They are:
Elkton Station Performing Arts Hall at Cecil College, Elkton
107 Railroad Avenue, Elkton, MD 21921
Tuesday, July 16, 7:00 p.m.: Grace O'Malley
Elkton Central Library
301 Newark Avenue, Elkton, MD 21921
Saturday, July 13, 6:00 p.m.: Matthew Henson
Learn more about Chautauqua at www.mdhumanities.org/chautauqua.