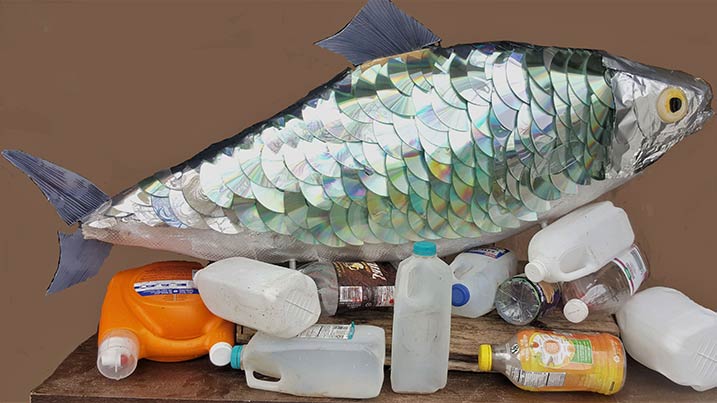 Microplastics
Constructed with plastic found polluting the shoreline of the Susquehanna and Chesapeake, Nic Galloro's assemblage sculptures make a compelling statement. Microplastics demands that we take notice of the volume of plastic in our environment. His work draws attention to the collective damage that all manner of plastic and styrofoam objects can do when allowed to collect in our waters over time.
**Opening Reception October 1 – Join Us!**
Visit the in-person exhibit from Sept. 18 – Nov. 18 at Elkton Station Gallery:
107 Railroad Avenue
Elkton, MD 21921
Monday-Thursday: 8 a.m. – 6 p.m.
Friday: 8 a.m. – 4:30 p.m.