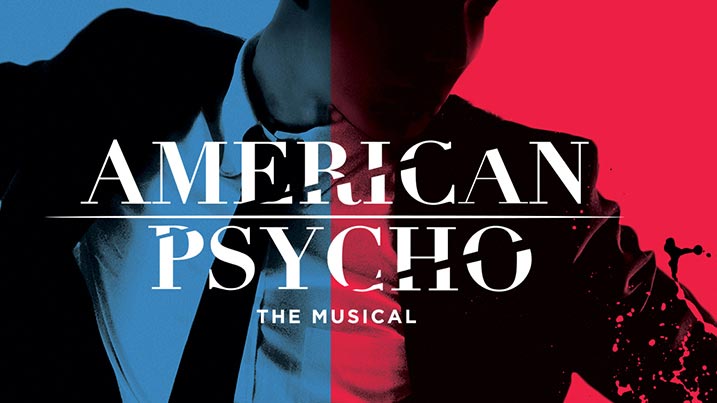 Milburn Stone Theatre presents American Psycho, The Musical
American Psycho, The Musical
Based on the electrifying novel by Bret Easton Ellis, American Psycho tells the story of Patrick Bateman, a young and handsome Wall Street banker with impeccable taste and unquenchable desires.
Patrick and his elite group of friends spend their days in chic restaurants, exclusive clubs, and designer labels. But at night, Patrick takes part in a darker indulgence, and his mask of sanity is starting to slip.
With a brilliant synth-pop score written by Tony Award Winner, Duncan Sheik (Spring Awakening) this new musical features memorable songs from Phil Collins, Tears for Fears, New Order, Huey Lewis, and the News and a twisted and hilarious book by Roberto Aguirre-Sacasa (Spider-Man: Turn off the Dark).
American Psycho is destined to be your next musical theatre obsession.
Music and Lyrics by Duncan Sheik
Dark Comedy Musical – Due to adult content and language, American Psycho is recommended for ages sixteen and up.
Current standard ticket prices for shows at Milburn Stone Theatre.
Single Ticket Prices
Adults
$20
Seniors (55+) and Active Military
$18
Students and Cecil College Employees
$16
Children (Under 12 Years of Age)
$12
Season Tickets: "Pick Three" Half Season Package
Adults
$54
Seniors (55+) and Active Military
$48
Students and Cecil College Employees
$42
Season Tickets: "All In" Full Season Package
Adults
$80
Seniors (55+) and Active Military
$70
Students and Cecil College Employees
$60
Group Rates
Groups of 10 or More
$14 per person