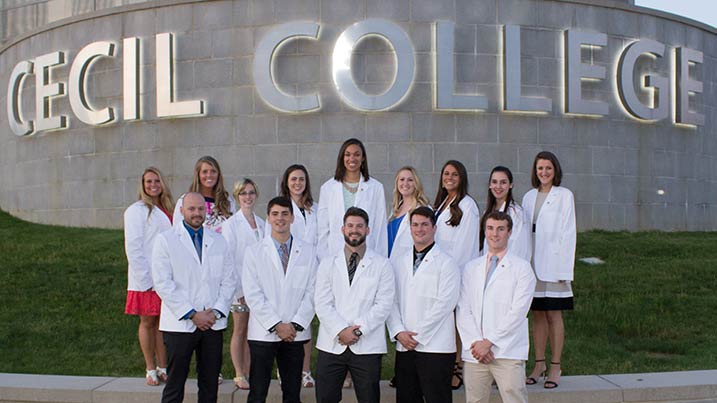 PTA White Coat & Pinning Ceremony
Cecil College will hold its 2019 White Coat and Pinning Ceremony for Physical Therapist Assistant Program graduates on Thursday, May 16, at 5 p.m. in the Milburn Stone Theatre on the North East Campus.
This year's ceremony will honor a number of graduates who are nearing completion of an Associate in Applied Science for Physical Therapist Assistant.
Physical therapist assistants are trained and licensed healthcare professionals who work as an integral part of a rehabilitation team to provide physical therapy services under the direction and supervision of a licensed physical therapist.
A reception with light refreshments will follow in the lobby.