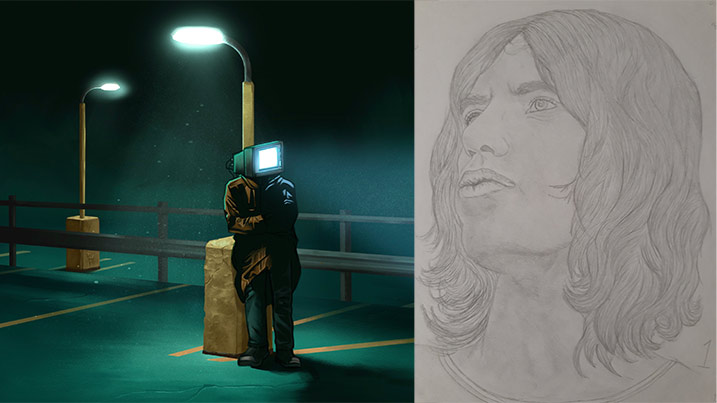 Art & Design Student Exhibit
Art & Design Student Exhibit
Capstone Exhibits by (shown left to right): Adam Davis, Jaivik Patel, Ashleigh Kazor, Kelly Crouch, Robyn Frampton, Stacia Washington, Sage Truelove, and featuring Ried Wooten Opening Reception and Pottery Sale: Friday, May 5, 2023, 5-8 pm
Exhibit open through: Monday, July 25, 2023
Drawings, paintings, designs, sculptures, and ceramics will be on display at the Art & Design Student Exhibit. This year's exhibit highlights pieces selected by the art faculty and represents the range of work created in the program. Proceeds from gallery sales and pottery sales benefit art students! To purchase items, please contact cecilcollegeart@nullcecil.edu.
Stop by the Elkton Station Gallery during regular Elkton Station hours to view all works
Monday-Thursday, 7 a.m. – 10 p.m., Friday, 7 a.m. – 5 p.m., Saturday, 9 a.m. – 1 p.m.
View the work of our capstone students at http://arts.cecil.edu/springexhibit