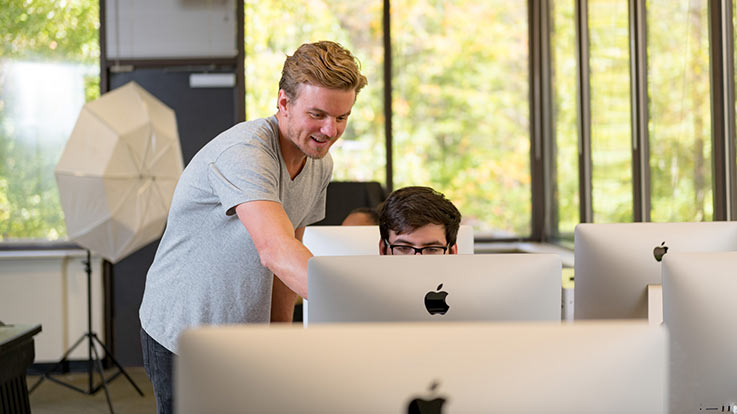 Cecil College is committed to transforming lives and strengthening the community, and none of that would be possible without our diverse, energetic, and talented people.
Career Opportunities
Cecil College makes every effort to provide an environment where people can thrive, develop professionally, and enjoy a healthy balance between life and work. We offer wide-ranging employment opportunities, competitive pay, and excellent benefits. Benefits include medical, dental, vision, disability, ample paid time off, retirement plans, and much more.
Personal & Professional Development
Further Your Education
Employees have the opportunity to further their education through our tuition waiver and reimbursement programs.
Live a Healthy Lifestyle
Employees have access to our state of the art Fitness and Wellness Center.
Get Involved
Our affinity groups—the Administrative Professional Association, Classified Staff Organization, and Faculty Senate—provide great opportunities to get involved firsthand in college governance and learn more about exciting college strategic initiatives.
Non-discrimination Statement
We are committed to ensuring equal opportunity and non-discrimination in all hiring and employment practices. Cecil College will not discriminate against any individual by reason of race, color, sex, marital status, citizenship, national or ethnic origin, age, religion, sexual orientation or disability in the hiring or promotion of faculty and staff, or with conditions of employment, in accordance with and to the extent required by law.
Position Openings
Cecil College jobs
powered by