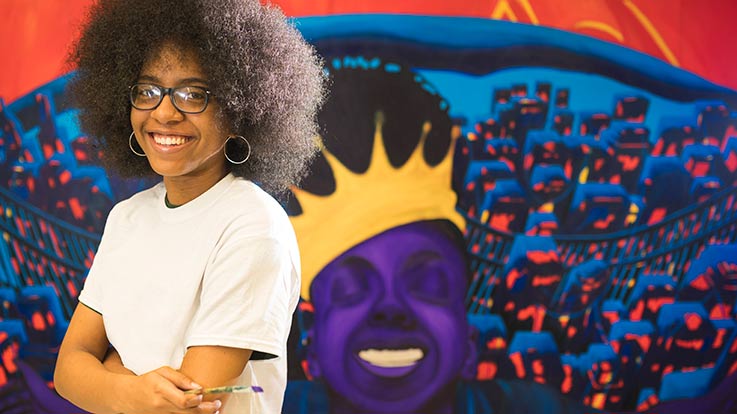 Multicultural Student Services is devoted to enriching the lives of all students by focusing on diversity, inclusion, equity, scholarship, leadership, and service.
Multicultural Student Union (MSU)
Open to all Cecil College students, the Multicultural Student Union sponsors annual celebrations and values diversity in social, cultural, educational, and volunteer activities.
Cecil International Affinity Organization (CIAO)
The Cecil International Affinity Organization is dedicated to promoting global awareness. CIAO organizes programs emphasizing cross-cultural understanding and appreciation. Cultural flags are displayed in the lower level of the Technology Center representing all the countries of our student body.
Elkton Station Diversity Team (ESDT)
The Elkton Station Diversity Team promotes an understanding of diversity and cultural awareness to participants of credit and non-credit programs at the Elkton Station.
Multicultural Student Services Advisory Board (MSSAB)
Community representatives join the College in recruitment and retention of underrepresented students. Planning multicultural programs are annual activities, such as:
Heritage Celebrations: African American, Asian, Hispanic, Indian
Martin Luther King, Jr. Celebration
Each One Reach One Campus Visitation
Scholarships
The Cecil College Foundation is the parent organization for students seeking need-based and merit scholarships. Multicultural Student Services assists with raising money for the Eva M. Muse Endowed Scholarship. Cecil College is privileged to receive scholarship support from Alpha Phi Alpha Fraternity, Inc. The Iota Alpha Lambda Chapter (MD) awards a full scholarship to a Cecil College student.