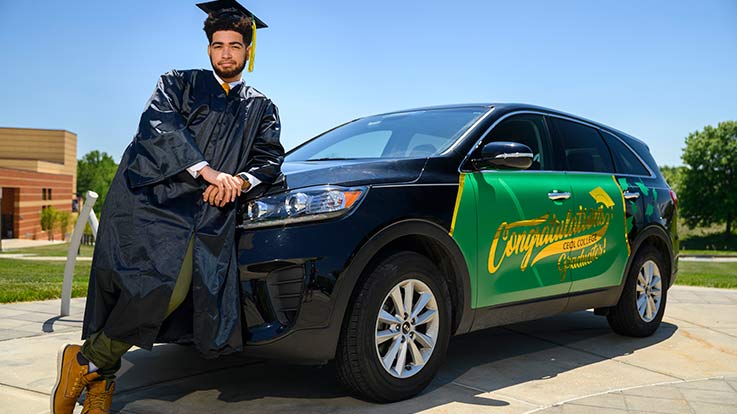 All students that have completed 25 credits at Cecil College are eligible to join the Alumni Association.
Alumni Association
Cecil College is building a vibrant and active Alumni Association, which will benefit you, our Cecil College students, and the Cecil County community. We invite you to participate and be an inspiration! Membership is free and includes the following benefits:
Access to the Cecil College Career and Job Placement Services Center.
Access to the Cecil County Veterans Memorial Library.
Notifications about Cecil College bus trips to places like New York City and Washington, D.C.
Discounts to pre-show receptions, special events, and more.
Networking opportunities with other alumni.

Leadership and community engagement opportunities include:

Mentoring
Tutoring
Participating on the Cecil College Alumni Board of Directors
Fundraising

Note: All employees and volunteers are required to complete a background check.
Gold Membership
Become a Gold Member for a nominal annual fee of $100. In addition to the above benefits, Gold Members also receive the following:
A Cecil College Alumni ID
One-year access to the Physical Education Complex, including the Fitness Center, weight training facility, and walking track.
Stay in Touch
We are always happy to hear from Alumni of Cecil College. Fill out our online form and let us know where you continued your education, about your career path, and any other information you would like to share with the alumni community.
Complete Your Degree
Have you completed your degree? Do you know how many credits you need to complete your certificate or degree? Have you taken classes at another institution? You may be closer to receiving your certificate or degree than you think.
Start your graduation process by making an appointment with your academic advisor today. Call (410) 287-1000 or email advising@nullcecil.edu.
Request Transcripts
Students and former credit or non-credit students may request transcripts online.