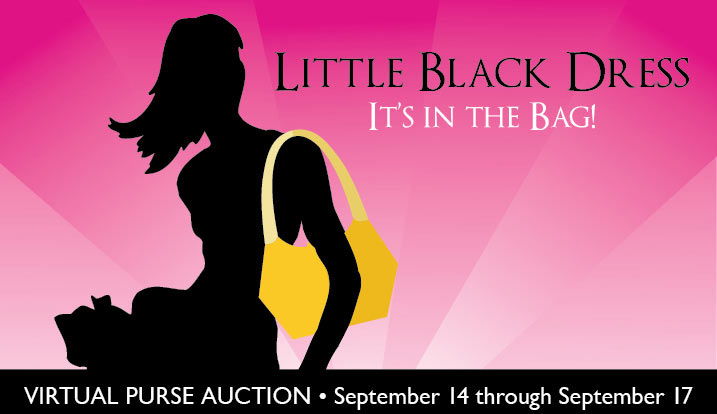 Little Black Dress 2020 Virtual Purse Auction
VIEW THIS YEAR'S AUCTION WINNERS
LBD 2020 is in the bag! Join us for a virtual purse auction from September 14 through September 17. Bid to win some swag while giving the gift of scholarships to Cecil College students. You are just a few easy steps away from enjoying your new bag!
WATCH: Our Welcome Video !
BID: Visit the Auction Site and bid on purses as often as you like from September 14 through 17. Winners will be notified via email and announced on Friday, September 18 via the Cecil College Foundation Facebook page. Once you win your bid, follow the directions below for Payment and Shipping Information. Enjoy!
PAYMENT & DELIVERY/SHIPPING: Congratulations! Once you have won your purse, here are the next steps. Payments will be taken through the Cecil College Foundation via credit card or check. To pay with credit card please visit www.cecil.edu/donate and in the gift designation please select "other" and in the comments please put "LBD 2020 and your item name." You can also send a check to: Cecil College Foundation One Seahawk Drive North East, MD 21901 and in the memo put "LBD 2020 an your item name" If you have any payment questions please contact the foundation at foundation@nullcecil.edu or 410-287-1146. We will deliver or ship all items after payment is received. We thank you for your support of the Cecil College Scholarships.
SHARE A SELFIE! Cecil College has a Little Black Dress photo filter on Facebook! Take a selfie today or anytime until the event is over, post and tag the Cecil College Foundation Facebook page for reposting during our auction! Or, if your account is private, take your selfie, save it to your camera roll and email it to abiasucci@nullcecil.edu. Please include your name in the email. We will include your image on our Cecil College Foundation Facebook page!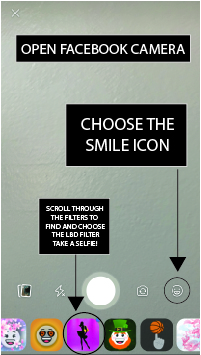 Instructions:
Log into Facebook
Open your camera to take a picture and locate the filters under the smile filter icon.
Having trouble finding the filter? Make sure your Apps are updated. The filter can also be found directly by clicking this link:
https://www.facebook.com/fbcameraeffects/tryit/3745190228831757/
SPONSORS: Thank you to our Little Black Dress (LBD) sponsors! If you or your company would like to sponsor our LBD event, please call the Cecil College Foundation at (410) 287-1146 or email: foundation@nullcecil.edu. Thank you for supporting our students.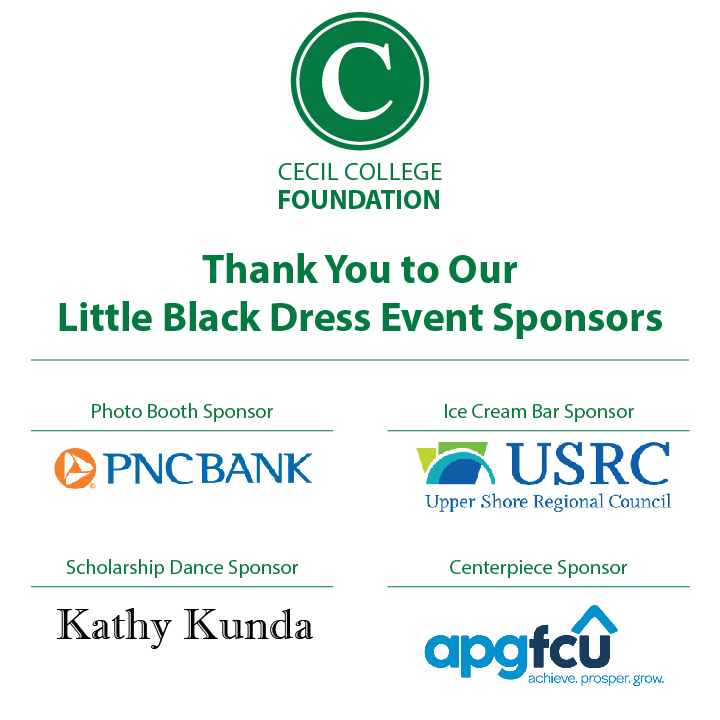 Auction Winners
2020 Little Black Dress Virtual Purse Auction winners:
| Winner | Item(s) Won |
| --- | --- |
| Mary Bolt | Michael Kors Brown Purse |
| Joyce Bowlsbey | Coach Signature Jacquarad Satchel |
| Vanessa Brown | Tory Burch Pocketbook |
| Dann Combs | Zac Pozen Black Cross Body |
| Mary Coulter | Michael Kors Blue Snakeskin Handbag |
| Amy Estey | Burberry Backpack |
| Jeanne Hertrich | Coach Briefcase, Dune London Purse, Isaac Mizrahi, Kate Spade Black Handbag, Kate Spade Cross Body |
| Kimberly Joyce | Tory Burch Clutch |
| Genene LaCour | Kilim Carpet and Leather Bag |
| Virginia Mallow | White House Black Market Red Purse |
| Regina Moolenschot | Cole Haan Brown Purse |
| Mary Moore | Michael Kors Black Handbag |
| Susan O'Neill | Coach Tan and Pink Handbag |
| Maria Paulus | Michael Kors Snakeskin |
| Tracey Rach | Michael Kors Blue Handbag |
| Chris Ann Szep | Michael Kors Gold Handbag |
| Maurice Tyler | Zac Pozen Dark Purple Cross Body |
Thank you and congratulations to our winners! Thank you to all that participated in this year's LBD virtual purse auction!