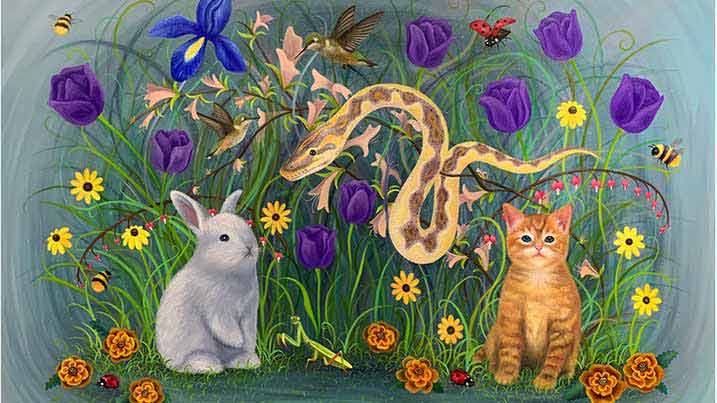 Milburn Stone Gallery presents Memory Garden
Alumni Spotlight: Memory Garden by Jessi Cooke
May 19 – July 18, 2023
Reception: Friday, June 9, 6-8 p.m.
Through detailed paintings and playful ceramics, artist Jessi Cooke explores nostalgia, grief, forgiveness, and layered identity. Memory Gardenuses sentimentality as a love letter for old childhood memories and to seek closure from inevitable realities.
The Milburn Stone Gallery hours:
Tuesday & Thursday, 10 a.m. – 2 p.m.
Wednesday & Friday Noon – 4 p.m.
Three (3) hours prior to Milburn Stone Theatre showtimes.