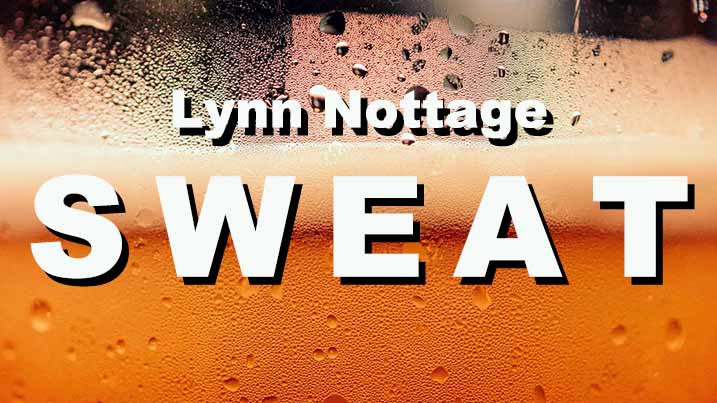 Milburn Stone Theatre presents Sweat
SWEAT
Winner of the 2017 Pulitzer Prize for Drama.
Friday and Saturday, June 9 and 10 – 8 p.m.;
Sunday, June 11 – 2 p.m.
Due to adult language and content, SWEAT is recommended for ages 13 and up
---
About SWEAT: Life is hard but reassuringly predictable for a tight-knit group of friends in blue-collar Reading, Pa. On the factory floor and in the local bar, bonds are forged, drinks are downed, and gossip flows. But when layoffs and picket lines chip away at their trust, friends find themselves pitted against each other in a heart-wrenching primal fight for survival.  From its slow-burn opening to its electrifying end, Nottage's Pulitzer Prize-winning play confronts race, deindustrialization, and the ever-shrinking middle class with humor and heart.
Starring Ashley Baker, Ruth Brittain, Sedric Willis, Michele Serpico, Charles Lewis Jr., Kevin Austra, Matthew Martinez & Chris Malone
​_______________________________________________________________________________
​Further Reading about SWEAT:
​_______________________________________________________________________________