32 students earn Nursing degrees
Published on June 13, 2022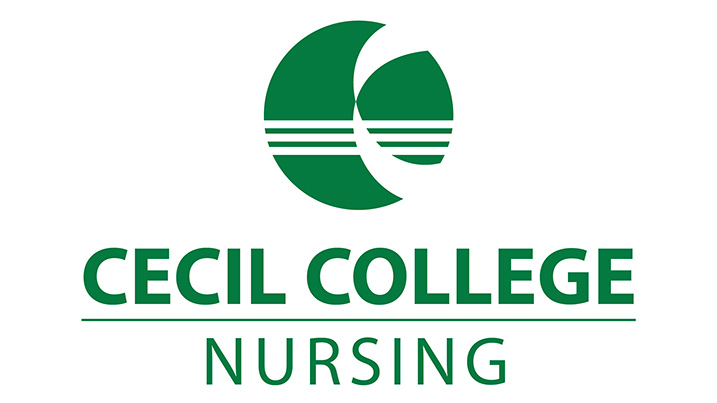 ---
NORTH EAST, Md. – Cecil College's School of Nursing honored the Class of 2022 with a pinning ceremony earlier this spring.
"Our nursing graduates continue to distinguish our program with their accomplishments in their roles as clinicians, educators, and through contributions to nursing research. We are honored to educate and train future nurses for our community," said Cecil College's Dean of Health and Human Sciences, Dr. Nancy Norman-Marzella, in the opening remarks.
The faculty and staff joined friends and family of the 32 students who have spent years preparing to reach this milestone.
"Our journey hasn't been easy. Surviving nursing school is hard but doing it amid a pandemic is even harder. Many of you worked full-time throughout the program, while others have homeschooled your children who were no longer able to go to school due to the pandemic. Some of you got engaged or married, while others had babies. Some of you suffered the unimaginable loss of loved ones. I am in awe of each of you. Your perseverance, tenacity, and sheer moxie is unrelenting. You should feel a tremendous sense of pride and accomplishment today," said Cecil College nursing graduate Camryn McCullough.
McCullough went on to honor the family and friends who provided the support and care for these students to realize their dreams.
The Class of 2022 includes:
| Name | Hometown |
| --- | --- |
| Brandon Chance | Cecilton, Md. |
| Alexis Privett | Charlestown, Md. |
| Jacqueline Hamm | Colora, Md. |
| Christa Howard | Colora, Md. |
| Carissa McMillion | Colora, Md. |
| Lara Elizabeth Montgomery | Colora, Md. |
| Mackenzie Vass | Colora, Md. |
| Robin Lynn Pyles | Conowingo, Md. |
| Katie Robin Carroll | Elkton, Md. |
| Jessica Marie Coppola | Elkton, Md. |
| Paige Eller | Elkton, Md. |
| Nicole Frappier | Elkton, Md. |
| Kristyn LaSassa | Elkton, Md. |
| Stephany Malizzi | Elkton, Md. |
| Camryn McCullough | Elkton, Md. |
| Morgan Sargent | Elkton, Md. |
| Kelsie Seldomridge | Elkton, Md. |
| Cari Stamos | Elkton, Md. |
| Lauren Weber | Elkton, Md. |
| Brittny Wright | Elkton, Md. |
| Jessica Boone | Rising Sun, Md. |
| Rebecca Rea | Rising Sun, Md. |
| Tessa Treut | Rising Sun, Md. |
| Lauryn Evans | New Providence, Pa. |
| Michael McLain, Sr. | Newark, De. |
| Jacinta Rotich | Newark, De. |
|  Kily Marie Chapman | North East, Md. |
| Andrea Gomez | North East, Md. |
| Haley Lephew | North East, Md. |
| Allissa Lyons | North East, Md. |
| Victorine Ngassam | Perryville, Md. |
| Rebecca Keyser | Wilmington, De. |
| | |