Biasucci takes the helm of Cecil College Foundation
Published on January 31, 2020 under Alumni, Foundation, General News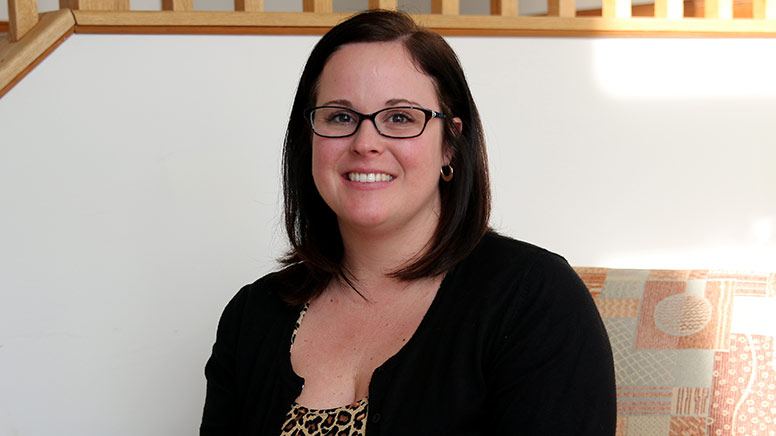 ---
NORTH EAST, Md. – Cecil College is excited to announce the appointment of Ashley Biasucci to the leadership role of Associate Director of the Cecil College Foundation and Alumni Development. This position, for which Biasucci is acutely qualified, is vital to the success of students at Cecil College.
In its inception, Cecil Community College was founded to be a local, affordable alternative to a four-year education. Over the last five decades, Cecil College has become much more, providing students a way to a better life and community through the pursuit of an education. Moving forward, Cecil College will continue to challenge and prepare students to meet the workforce needs of local business and industries.
"I am extremely passionate about the Foundation's mission of developing financial and other resources to help our students. We help students achieve their dreams and reach goals they never thought possible. We are also extremely grounded in our community; creating alliances that better serve our students and community. This is something I truly believe in, as I see it make a difference in multiple lives every day," said Biasucci.
The Foundation assists students by offering financial support in the form of scholarships. Data shows students in a degree program who have received a scholarship are twice as likely to complete the degree as those who didn't apply for a scholarship. The data also revealed more than 90 percent of Cecil College students work 20 hours a week to make ends meet. Over a 15-week semester, a $100 scholarship means that a student can work one less hour a week and put that time toward their academic pursuits and family.
"My goal is to cultivate new relationships and student opportunities with board members, donors and community members," said Biasucci. "As I step into this position, my immediate goal is to successfully complete the major fundraising events we have coming up in the next six months, but I have a vision to increase the community's awareness of the Foundation and all that it does for our Cecil College students."
With a bachelor's degree in Business Administration – Finance from Towson University, Biasucci has the background and understanding of meeting the needs of local businesses by providing access to education for tomorrow's workforce. She is currently working toward a Master's degree in Leadership from Piedmont International University.
"The opportunities for advancing the foundation are endless in my eyes. I will strive every day to make sure our cause is known and ensure that we are working towards student success," said Biasucci. "I am excited to work with my team and committee members to make these events run smoothly and maximize the financial resources for our students."
To learn more about how to help Cecil County's youth own their futures through scholarships at Cecil College, contact Ashley Biasucci by calling 410-287-1044 or email abiasucci@nullcecil.edu.