Boyle wins Kirsh billboard contest
Published on February 7, 2020 under Academics, Alumni, Faculty & Staff, Foundation, General News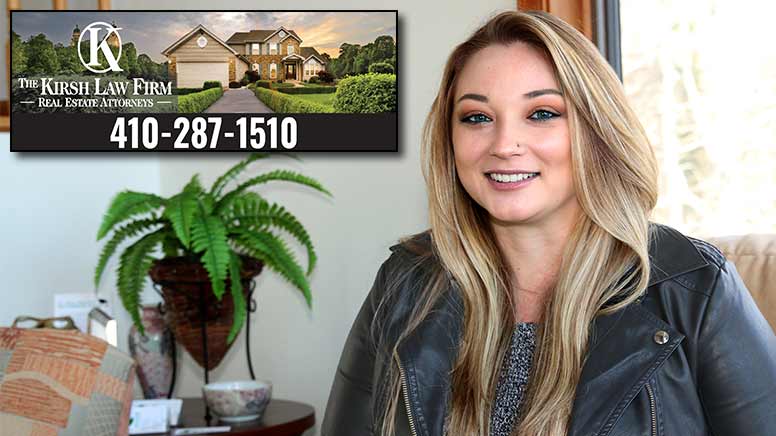 ---
NORTH EAST, Md. – Having grown up in a small community within Cecil County, Alyson Boyle knows how paramount small businesses are to the vitality of the region. With that as her motivation, she created the winning design for the Sixth Annual Kirsh Law Firm Billboard competition.
The Kirsh Law Firm provides real-world experience to Cecil College students through the creation of a scholarship in exchange for the students' talent in designing a company billboard. Boyle's design, selected from nearly a dozen submissions, is prominently displayed on the westbound side of U.S. Route 40 between Landing Lane and Rt. 213, in Elkton, Md. The Kirsh Law Firm Scholarship is worth $750.
As a non-traditional student, this contest fell into Boyle's wheelhouse after working seven years in the printing industry, helping small businesses with their marketing materials and branding. After earning a degree in psychology and working in the field of mental health, she fell in love with graphic design while working at one of her side jobs. She experienced firsthand how her work helped the area's small businesses.
"The Kirsh Law Firm's tagline is 'Guiding You Home.' So I wanted to use something in my design that pinpointed getting home," said Boyle, who focused on keeping the design on the simpler side in order to get the main point out there without cluttering the message too much. "This scholarship is important to me because the less I have in student debt, the better I will be in the future and can help small businesses. The biggest impact is how it will help me financially and not have that weight over my head once I graduate."
The parameters were that the design must fit on a 10-foot by 30-foot billboard, incorporate The Kirsh Law Firm and include the company's telephone number. Entrants were free to be as imaginative as possible. Though not required, submissions could consist of the firm's slogan, "Bringing You Home."
Boyle is a native of Chesapeake City, where she was homeschooled. She currently lives in Havre de Grace. Boyle will graduate in May from Cecil College with an Associate of Arts in Graphic Design, after which she plans to earn a bachelor's degree in graphic arts.
To apply for or establish a scholarship, please visit cecil.edu/scholarships or contact foundation@nullcecil.edu.