Butler lives her life by the motto: 'Never give up, pay it forward'
Published on September 16, 2019 under Academics, Alumni, Foundation, General News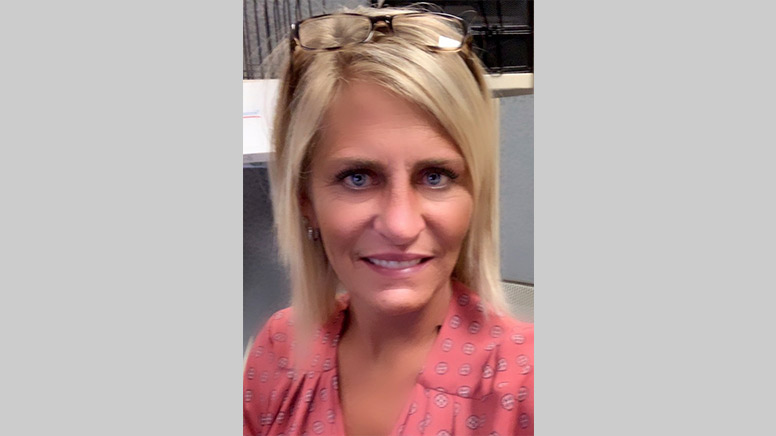 ---
NORTH EAST, Md. – A single act of kindness can be life-altering, creating a ripple effect that benefits the world for generations to come. For Jenna Butler, the moment of kindness came 15 years ago when her children, as infants, were both treated at the Alfred I. duPont Hospital for Children in Wilmington.
"Everyone was so kind and understanding. I thought to myself then, 'one day, I want to be taking care of patients the way these people have taken care of my sons, and give back. They touched me so deeply," said Butler.  "Every admission, appointment, emergency visit or even billing question, was always a heartfelt experience."
Butler followed through on her vow. She spent the next dozen years at Union Hospital in various roles from Medical Assistant to Authorization Specialist and, in 2017, joined A.I. duPont as an associate in the Emergency Department.
"I decided to follow my dream and, with the support and encouragement of my family, I committed to the daily commute and shift work. While embarking on my new career, I decided to pursue my degree in nursing. I had gained an incredible amount of knowledge in health care practices and principles through employment, in addition to my compassion for helping people, so it was time to apply my skills and knowledge," said Butler.
While talking with Joellen Brackin, her advisor, and registering for courses, she was encouraged to look into the associate degree in Healthcare Science as well. The only problem was the requirement for Medical Assistant Certification. Butler was confident passing the test wouldn't be an issue.
"Hitting submit on the test was a great feeling, but even greater was receiving the news of passing," said Butler. Earning her certification provided 12 credits toward her Associate of Science degree in Healthcare Sciences. "Cecil College gave me with the opportunity to be a student through the various forms of learning they provide. They offer classes for any lifestyle, along with the tools and resources to be successful. The sky is the limit, and no matter what your goal is, it is within reach."
Fast forward 18 months, and Butler found herself walking across the commencement stage at Cecil College to accept her Healthcare Science degree.
"I won't lie. It was difficult at times, as I still had obligations to my family and employer, in addition to my studies, but I did what I needed to be successful," said Butler, achieving Dean's List recognition and, along with a GPA of 3.5, her dedication and hard work paid off.  "I owe my family a huge thank you for their belief and encouragement along the way. They are my why!"
Along with family support, Butler's employer was also on the front lines providing services to help her own her future. The supervisors and managers at A.I. duPont kept open lines of communication with Butler to ensure she had time to study and complete her homework assignments. Upon graduation, Butler transitioned out of the Emergency Department and is now Coordinator for the Department of Surgery & Anesthesia where she supports the Anesthesiologists, CRNAs, as well as the Student Nurse Anesthetists program.
"My employer is phenomenal. They want me to succeed as much as I want me to succeed," said Butler.  "Going back to school has taught me how to prioritize the "need" versus the "want." I am much more disciplined as well as patient.  I've learned that nothing is given to you, it has to be earned."
Moving forward, Butler is keeping an eye on her ultimate prize. She is taking courses at Cecil College this fall that can be applied toward her Bachelors in Nursing, in addition to her Bachelors in Health Care Administration. She will enter into the Nursing Program in the fall of 2020. From there, she has her sights set on a master's degree in nursing, closing the book by becoming a Certified Registered Nurse Anesthetists.
"It's amazing what a simple smile or kind gesture does for a family or child." said Butler, who lives in Chesapeake City. "Working at A.I. duPont has given me a bigger perspective on life. Seeing what these children and families have to go through has instilled in me the strength to never give up and never stop believing. Always be grateful for the things you have, to live in the moment, and never take anything for granted."