Cecil College honors Veterans
Published on May 24, 2023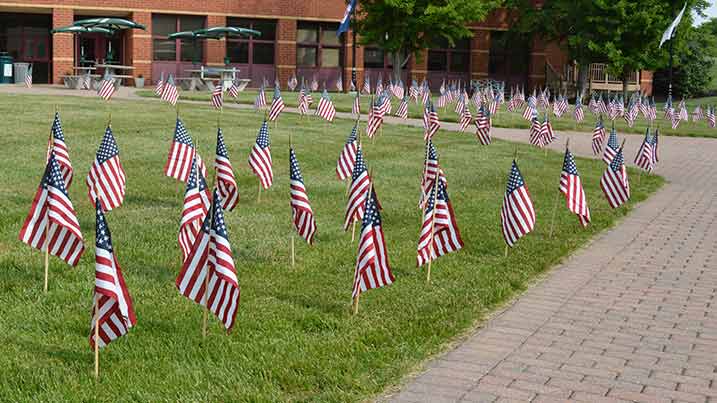 ---
NORTH EAST, Md. – The Cecil College Student Veterans Club held a Memorial Day Commemoration Ceremony on Monday and Tuesday, May 22 and 23, in the Quad on the North East Campus, located at One Seahawk Drive, North East, Md.
Students, faculty, staff, the community, and local Veterans' groups were invited to visit the campus over the two days to place a flag in memory of a Veteran. TAPS were played by two local high school students at noon on May 23 to honor all those killed in action or missing in action.
The Quad is encircled by flags representing the different branches of the U.S. military, along with the American Flag. Visitors planted smaller American Flags within the grass section. This memorial display will remain on display through Memorial Day.