33 inducted into International Honor Society
Published on May 3, 2021 under Academics, Faculty & Staff, General News, Student Life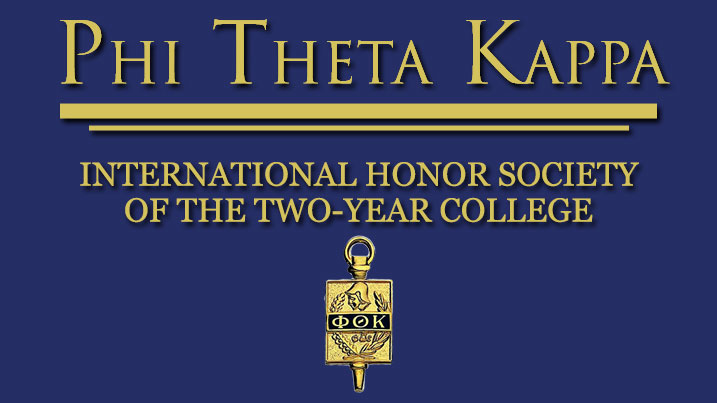 ---
NORTH EAST, Md. – Cecil College was proud to honor some of the brightest minds in the region on Wednesday, April 28, when 33 students were inducted into the Alpha Alpha Theta Chapter of the Phi Theta Kappa International Honor Society during a virtual ceremony.
This year's event marks the 48th Anniversary of the Alpha Alpha Theta Chapter at Cecil College, started in 1974.
Phi Theta Kappa is the International Honor Society which serves to recognize and encourage the academic achievement of two-year college students while providing opportunities for individual growth and development through educational, leadership, and service programming. It is the largest honor society in American higher education, having been established in 1918 by two Missouri two-year college presidents.
Membership in Phi Theta Kappa is offered to students who have a 3.5 GPA or higher for at least 12 credit hours in a degree program.
The 2021 inductees to the Alpha Alpha Theta Chapter are:
| Name | Hometown |
| --- | --- |
| Autumn Hannas | Aberdeen, Md |
| Julianna Beazley | Chesapeake City, Md |
| Michelle Ravert | Chesapeake City, Md |
| Donna Ingerson | Conowingo, Md |
| Lindsey Rinker | Earleville, Md |
| Kortnee Aleshire | Elkton, Md |
| Julia Bradshaw | Elkton, Md |
| Phoebe Calkins | Elkton, Md |
| Prisca Calkins | Elkton, Md |
| Eliza Hurd | Elkton, Md |
| Lillian Jackson | Elkton, Md |
| Lauren Elizabeth Rakes | Elkton, Md |
| Anita Reed | Elkton, Md |
| Mallory Sharpless | Elkton, Md |
| Stephanye Valtierra | Elkton, Md |
| Catherine Albert | Joppatowne, Md |
| Kathleen George | North East, Md |
| Doren Thompson | North East, Md |
| Julianne Thompson | North East, Md |
| Sonya Tibbetts | North East, Md |
| Rebecca Holman | Perryville, Md |
| Brent Sohn | Perryville, Md |
| Ian Vafakos | Port Deposit, Md |
| Katelynn McQuerrey | Rising Sun, MD |
| Alyssa Paulette | Rising Sun, MD |
| Lauren Clipper | Street, Md |
| Olivia Uleau | Warwick, Md |
| Morgan Brown | Oxford, Pa |
| Libby Henderson | Oxford, Pa |
| Cassandra Kehs | Cochranville, Pa |
| Danielle Kehs | Cochranville, Pa |
| Ashley Rios | West Grove, Pa |
| Jennifer Sielke | Nottingham, Pa |