Cecil College names Curran VP of Finance
Published on September 24, 2019 under Faculty & Staff, Foundation, General News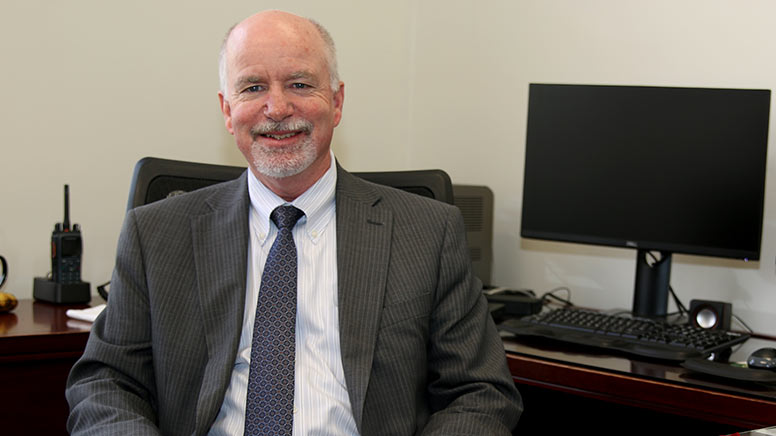 ---
NORTH EAST, Md. – As Cecil College continues to be a catalyst for the county's economic growth and enhanced quality of life, the College is excited to announce the appointment of Hugh Curran as the Vice President of Finance and Administration. Curran, who was previously Deputy Chief Financial Officer at Philadelphia International Airport, brings thirty-five years financial management and leadership experience to the role.
"It was important for me to work for an organization like Cecil College, which has such a profound impact on the community and the region. For me personally, education was transformational, and we, as a college, transform the lives of the people we touch," said Curran, who is hugely mission-focused.
Curran, who lived in Cecil County during the late 1980s and early 1990s, has five areas of organizational focus: leadership, performance management, customer experience, innovation, and fiscal control. "Leadership is a verb. I know that may sound a little cliché, but I think there is a truth to it. As part of the college leadership team, I will be visible and approachable. I am a firm believer that leadership can be found in lots of different places in an organization. Each of us have leadership potential, and given the right situation, that potential can be realized. Part of my job is to instill that and empower the team.," said Curran. With regard to performance management, his mantra is 'what gets measured gets done'. "I will be working to understand what we measure and how it plays into our decision-making."
On the topic of innovation, Curran believes it's cultural, with institutions of higher learning in many instances leading the way. Locally, his contributions to innovation include the unique financing structure employed to construct the recently opened U.S. 301 Toll Road in Delaware while serving as Chief Financial Officer of the Delaware Department of Transportation.
Curran's final two aspects go hand-in-hand: Ensuring the College has adequate internal controls for a smooth execution of the mission, and creating a positive student experience. "It is vital to make sure we have the financial resources to ensure we are providing an exceptional student experience," said Curran.
Curran resides in Kennett Square with his wife of 30 years, Mary.  He has served on the Delaware College of Art and Design Board of Trustees since 2015, is a Certified Management Accountant, and holds a Bachelor of Science in Finance and a Master's in Business Administration from the University of Delaware.