Cecil College pays homage to Beatles' White Album
Published on September 28, 2018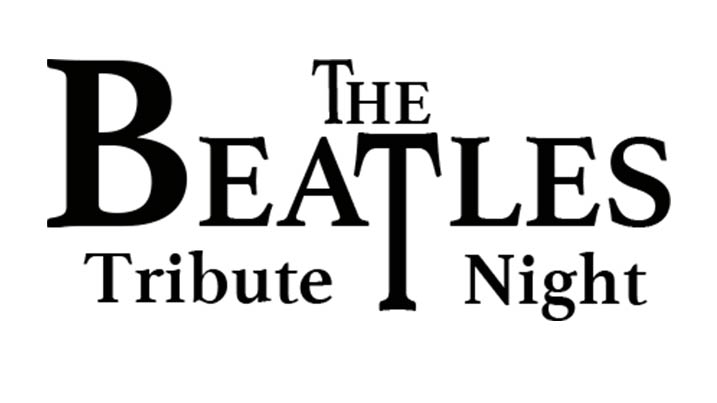 ---
ELKTON, Md. – Fans of classic rock music will be Back in the U.S.S.R. and swaying While My Guitar Gently Weeps during Cecil College's Revolution for the Beatles on Friday and Saturday, Oct. 5 and 6, at Elkton Station.
Cecil College's Performing Arts Department is hosting the Revolution: A Tribute to The Beatles' White Album on the performance stage at Elkton Station, located at 107 Railroad Street. This event will be an enjoyable evening of fun and exuberant musical homage to what some critics hail as one of the greatest albums of all time.
"This year is Cecil College's 50th anniversary, and as we were planning our performing arts season, we wanted to include as many events related to the celebrations as possible. Earlier in the year, we did a concert of rock music from 1968, and we also did a performance of classical music and theatre from the 1960s," said Professor Andrew Dickenson, who is the Performing Arts Coordinator at the College.
The Beatles are arguably one of the most influential music groups of all time. The rockers from Liverpool have achieved more than almost any other band in the history of westernized music.
"The Beatles' music has lasted so long because of their unique sound, and their music changed the face of rock and roll in a time of great social tensions," said Cecil College music student Kris Campbell who will be performing vocals at the event.
Underneath the fame and fortune, there are rich, complex chords and harmonies that to this day still baffle musicologists. The White Album has many examples of their abilities to turn ordinary chords and harmonies in the stuff of legend.
"I view this concert as more than just a bunch of "cover songs." What I strive to do with this performance is to bring the recording to life in a very vivid way. I've encouraged the performers to dive in deep to the music, listening carefully to the nuances and distinctions of the band. We want to capture the energy, joy, and even the pathos of this remarkable album," said Dickenson, who has himself composed many soundtracks during his career.
Over the years, the Beatles have been a part of many concert series at the College. Released in 1968, the White Album was the perfect opportunity to pay homage the legendary band.
"When I first started thinking about this concert, I wasn't sure what form it would take – maybe we'd cut out a few songs from the album, or perhaps we'd try to do a few songs from their entire discography. But as we started working on it, it became clear that we couldn't leave any songs from the White Album out. The album is such a masterpiece that even cutting out bits of the "filler music" felt like heresy," said Dickerson.
"The Beatles appeared at a time in American history when there were major technological, social, and economic changes occurring. Their music has lasted so long because people associate that music with those changes as applied to their own lives and remember them by those association," said Cecil College music student Janis Peters, who specializes in the flute.
Revolution: A Tribute to The Beatles' White Album will begin at 7 p.m. on Friday and Saturday, Oct. 5 and 6, at the Elkton Station Stage. Tickets are $15 and can be purchased in advance with a credit card by calling 410-287-1037, by visiting www.milburnstonetickets.com, or Facebook at https://tinyurl.com/y9eljkk4. Tickets will be available at the door if the event is not sold out.