Cecil College provides debt forgiveness
Published on February 23, 2022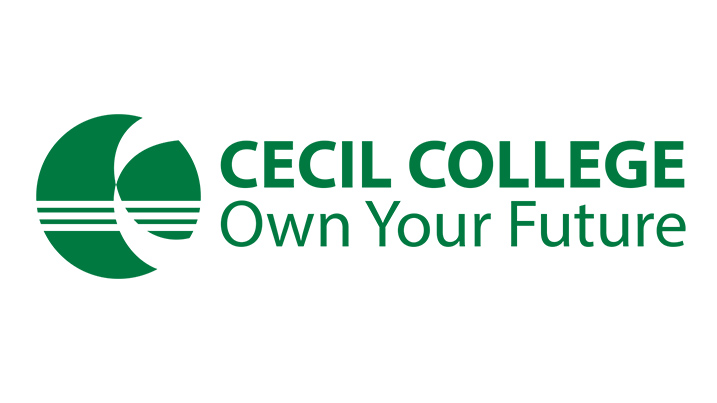 ---
NORTH EAST, Md. – Cecil College strives to provide every opportunity for students to achieve their pathway to success. The College is proud to announce that it will provide debt forgiveness to 248 students in the amount of $242,926.42 through the Higher Education Emergency Relief Fund (HEERF) portion of the American Rescue Plan.
This funding was provided by the American Rescue Plan that was signed into law on March 11, 2021. It provided $39.6 billion in support to institutions of higher education to serve students and ensure learning continues during the COVID-19 pandemic.
This debt forgiveness will provide the opportunity for students to continue their education if they so desire.
"We are ecstatic to be able to help our students with debt relief through this grant," said Dr. Mary Way Bolt, President of Cecil College. "This has been an extremely difficult time for everyone. This institutional grant will allow these students to continue their educational paths without putting themselves in a financial bind."
The American Rescue Plan is in addition to funds authorized by the Coronavirus Response and Relief Supplemental Appropriations Act and the Coronavirus Aid, Recovery, and Economic Security (CARES) Act. Emergency funds available to institutions and their students under all emergency funds total $76.2 billion.
In addition, Cecil College distributed approximately $1.1 million in additional HEERF stimulus payments to students in the current academic year. Students who were enrolled and who qualify under the American Rescue Plan (ARP) already received these additional funds at the end of 2021. This additional money was paid directly to students and may be used for any aspect of their education — tuition, food, housing, course material, technology, healthcare, childcare, and other expenses.
Cecil College continues to be a catalyst for the region's economic growth and enhanced quality of life. The College has a diverse student population, with approximately 2,500 credit students and 3,400 non-credit students. Cecil offers 70+ associate degrees, certificate programs, and non-credit classes.