Three student-athletes named Academic All-Americans
Published on July 19, 2022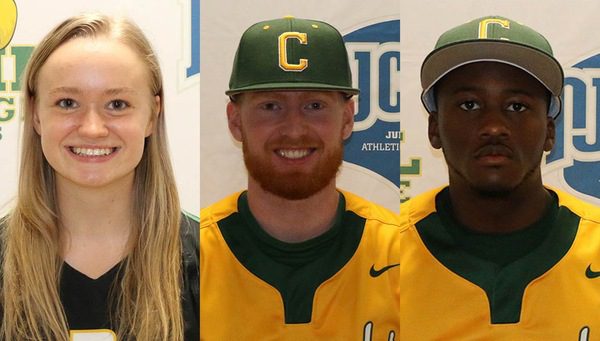 ---
NORTH EAST, Md. – The Cecil College athletic programs proudly announce that three student-athletes were named NJCAA Academic All-Americans for the 2021 – 2022 seasons. Emily Falko and Patrick O'Brien were honored as Second Team Academic All-American, while Matthew Egypt earned Third Team Academic All-American status.
Student-athletes must hold a grade point average (GPA) of 3.80 – 3.99 to achieve Second Team status, while to achieve Third Team status, a GPA between 3.60 – 3.79 is required.
Falko was a member of the Seahawks' volleyball program, where this five-foot, four-inch sophomore worked as the team's defensive specialist. She scored 44 saves and 17 kills in 13 matches during her most recent season.
Falko, a native of Rising Sun, Md., where she attended Tri-State Christian Academy, earned her associate degree in cybersecurity in May.
O'Brien was a member of the Seahawks' baseball program, where he worked from behind the plate. He played in 38 games this season, during which he connected for 26 hits in 123 at-bats for a .211 batting average. He also scored 24 runs for the Seahawks.
O'Brien, a native of North East, Md., where he graduated from North East High School, has earned associate degrees in mathematics and secondary education mathematics. He is currently working on a third degree in visual communications, focusing on web design.
Freshman outfielder Egypt was also a member of the Seahawks baseball program. He appeared in 12 games to score three runs this season. He is from Creedmoor, N.C., where he graduated from South Granville High School. He is pursuing a degree in communications.