Cecil College's Morton presented the Rising Star Award
Published on March 6, 2018 under Academics, Alumni, Faculty & Staff, Foundation, General News
---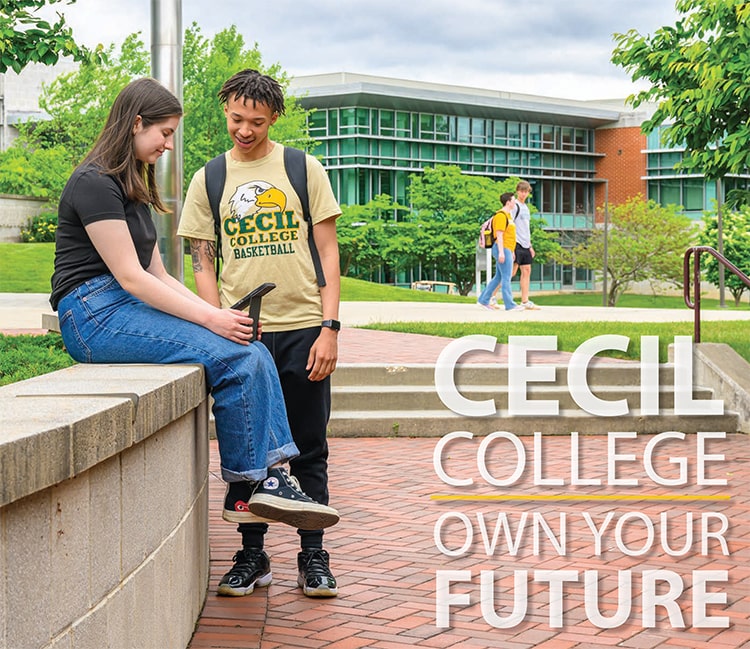 NORTH EAST, MD – The commitment of Cecil College's Barbara M. Morton to promote higher education was recently recognized when she was honored at the Academy of Visionary Awards for her work in advancing innovation and technology in the field of STEM.
Morton is the Coordinator of Skills Assessment, Testing and Math Tutoring of Cecil College. She was presented the Rising Star Award at the Northeastern Maryland Technology Council (NMTC) Visionary Awards Celebration on Thursday, Feb. 22.
Morton was among 15 individuals honored at the event where more than 250 leaders in industry, government, and academia gathered to pay tribute to their work.  Award recipients were selected in five categories:  Visionary, Leader, Innovator, Mentor and Rising Star.  Morton was recognized in the Rising Star category.
Morton has created, with the assistance of the Mathematics Department faculty, math courses allowing students to transition smoothly from developmental coursework to advanced coursework. Data shows students are using the new sequence successfully, enabling Cecil College has become a leader among community colleges in making the smoother transition lowering the cost in both time and money for students. This has increased the likelihood students with weaker academic preparation will be able to work advance into STEM fields.
"Through my years of working at Cecil College, I have seen students struggle. This is why it is so exciting to see how these changes we have made have shortened the time it takes for students to get to their core Math classes, which allows them to obtain their degree in their desired STEM pathway," said Morton.
"The Visionary Award is a prestigious honor bestowed on those people who are instrumental in moving our region forward in STEM-education and technology," said Michael Parker, NMTC Board Chair. "We want to encourage continued focus on research and technology development that will keep our region on track toward economic strength and innovation."
In its seventh year, the Academy of Visionary Awards has recognized exceptional workers who have demonstrated a commitment to the research and development goals of the region. Academy membership is approaching 100 inductees with the inclusion of this year's group.
"These innovative professionals contribute their time and talent to advancing technology, sharing their knowledge and wisdom and inspiring others to do the same so that our region can continue to grow.  They are role models in their workplaces and in their communities, and we are delighted to recognize them with this award," said John Casner, executive director of NMTC.
The NMTC connects collaborative leaders in industry, government, and education to build a STEM-educated workforce and advance innovation and technology that will expand Maryland's economy and protect its national security.