Cecil Leadership Institute hosts Leadercast 2021 – "Shift"
Published on August 19, 2021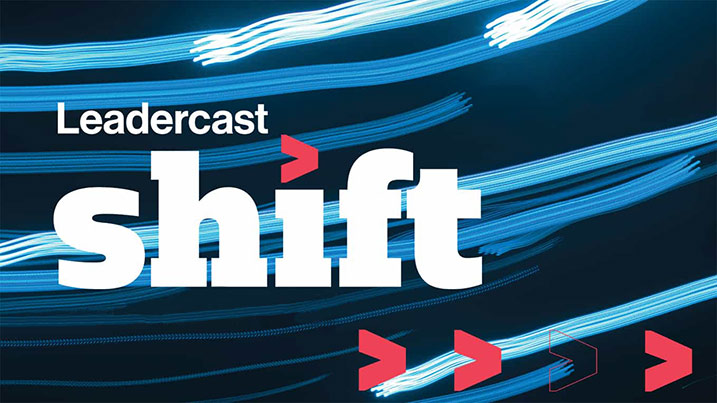 ---
ELKTON, Md. – The Cecil Leadership Institute will once again host the 2021 Leadercast Speaker Series through four virtual speaking engagements. This year's Leadercast Speaker Series is entitled "Shift," highlighting that change is constant and that ideas and projects do not always go quite as planned. Leaders everywhere realize they must make major 'shifts' moving forward to achieve their purpose.
The Leadercast 2021 – "Shift" events will be held on the following dates.
Thursday, Sept. 9, with presenters: 
Andy Stanley – Author of "Better Decisions, Fewer Regrets."
Liz Bohannon – Founder of Sseko Designs and author of "Beginner's Pluck."
Thursday, Oct. 14, with presenters:

Michael C. Bush – Author of "A Great Place to Work For All."
Deni Tato – CEO of Corporate Consciousness and Executive Enneagram Coach
Rainn Wilson – Three-time Emmy nominated actor (The Office), NY Times Best-Selling Author
Thursday, Nov. 11, with presenters:

Cris Carter – Pro Football Hall of Fame wide receiver and TV commentator
Chuck Mingo – Founder of Living Undivided
Todd Henry – Founder of Accidental Creative and author of "The Motivation Code."
Thursday, Dec. 9, with presenters:
Sunny Parr – Executive Director of the Kroger Foundation
Austin Channing Brown – Author of New York Times Bestseller "I'm Still Here."
Guy Raz – Award-winning reporter, radio and podcast host, and author of "How I Built This."
Topics of discussion will cover what it looks like to lead yourself, how to develop one's leadership skills and style intentionally, and what qualities to embody as a leader. Leadercast 2021 – "Shift" will provide the supercharge needed to leave the status quo behind to discover a better and brighter future.
Leadercast 2021 – "Shift" is open to the public with an admission price of $20 per session. Register for all four sessions for $70.
To learn more or register, call 410-287-1078 (option 6) with course code #BIL315, email skills4u@nullcecil.edu, visit www.cecil.edu/leadercast.