Cecil Leadership Institute targets obstacles faced in Cecil County
Published on March 5, 2018 under Alumni, Foundation, General News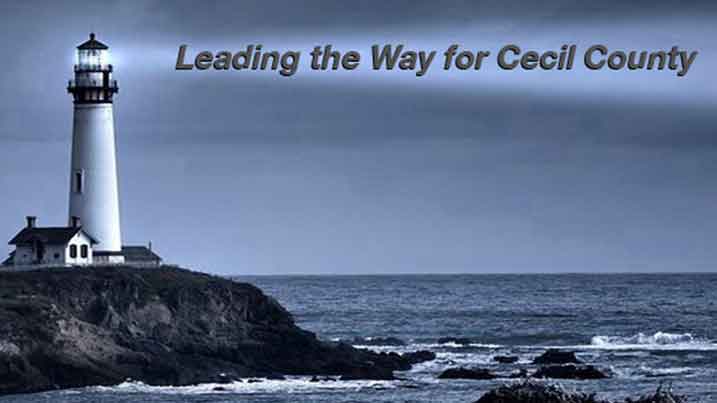 Leadership Institute for Cecil County
---
Cecil County faces many obstacles both economically and socially, but fortunately, the Cecil Leadership Institute is training the next generation of leaders who will be on the front line of addressing these problems. None of the problems faced by the county will be solved overnight, but the 22 individuals taking part in this year's program are committed to life-long solutions.
The class of 2018, which began on Feb. 17, are from all walks of life, county and municipal government, Cecil County public schools and public library, Cecil College, public safety, as well as from local industries and businesses. Over a 15-week period, these individuals will become a coherent team with a focus on understanding the complexity of the county's issues and develop as leaders who are able to move forward with possible solutions.
"Building a successful community requires people working together to create a shared vision to solve problems and celebrate triumphs," said Tom Lofland, Director of Workforce and Business Solutions at Cecil College. "As we look to the future, well-informed, diverse, and high-quality leadership is necessary for Cecil County to grow and develop in a positive direction."
The class began this journey by meeting with a panel of industry leaders who provided insight into the traits of a leader. The panel consisted of Dr. Thomas Banks from West Nottingham Academy, Jim Herr from Herr Foods, Michael Ratchford from W.L. Gore, Mary Ann Scully of Howard Bancorp, and Richard Szumel, MD, of Union Hospital.
During the second week of this program, the participants learned about themselves and their leadership styles under the direction of Dr. Thomas Little. They delved deep into who they are with the help of tools like the Briggs-Myers test to enhance their capability for goal setting, attitude, intra-personal relations and social consciousness decision-making.
Moving forward, the Cecil Leadership group will use what they learn in class to plan and execute a service project to address a need in the county. In preparation for this service project, the participants will visit various businesses and organizations throughout Cecil County.
The Institute will run through May 24, concluding with a graduation banquet. During the history of this program, more than 400 individuals have completed the training and are holding leadership roles throughout the Cecil County.
The institute is sponsored by Cecil College and the Cecil County Office of Economic Development.