Cecil student to present at literary conference
Published on May 10, 2021 under Academics, Faculty & Staff, General News, Student Life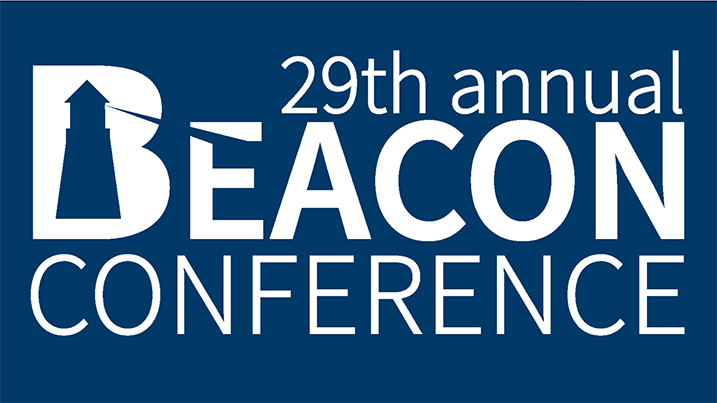 ---
NORTH EAST, Md. – The gratification of being recognized by one's peers for a natural ability can be a confidence builder. If the recognition comes from a prestigious literary society, that is a next-level experience. Cecil College freshman Lauren Olah was selected from hundreds of submissions to present her paper on breast cancer at the 29th Annual Beacon Conference on Friday, June 4.
The Beacon Conference highlights the literary works of student-scholars at two-year colleges in the Mid-Atlantic region. Olah's paper, "Pink Awareness vs. Breast Cancer Advocacy," was selected for a panel presentation in the category of Business and Economics. Submissions were received from 19 community colleges in four states.
A native of North East, Md., Olah is enrolled part-time at Cecil College with hopes of being accepted into the nursing program. Her ultimate goal is to work in diagnostic medical sonography, which uses imaging by medical ultrasound for medical diagnoses such as breast cancer.
"I have always been an avid writer, and I enjoyed the various essay prompts and opportunities to write about things I may not have thought of on my own. My Professor, Kathleen Weiss, offered me the initial opportunity to submit my essay for this conference. She gave me excellent writing advice throughout the semester," said Olah
Olah's message about pink marketing was original and important, says Assistant Professor of English Kathleen Weiss, who learned a great deal from reading it. The power of the message was so strong that she felt others should have the opportunity to learn from it.
"As a woman, this essay was very important to me. After years of seeing "Pinktober" diluting the strength of women and patronizing the very illness destroying us, the truth had to be spoken," said Olah. "We all like when everyday household products come in pink once a year; it is undoubtedly exciting. But, I'm a big advocate for peeking behind curtains, so hopefully, this essay opens a few more eyes to inappropriate sales tactics, and encouraged donations that can be made responsibly."
Breast cancer is the second most common cancer among women in the United States. About 1 in 8 U.S. women (13 percent) will develop invasive breast cancer over the course of a lifetime. In 2021, an estimated 281,550 new cases of invasive breast cancer will be diagnosed in women in the U.S., along with 49,290 new cases of non-invasive breast cancer, according to the Center for Disease Control.
For Olah, the importance of the topic is driven home as the 25-year-old mother of a four-year-old daughter. She works full-time as a chiropractic assistant.
"The topic that she chose showed awareness and sophistication of thinking. Lauren is a critical thinker, and this paper about breast cancer and the pitfalls of the pink marketing campaign to raise money and awareness showcases these skills. Her succinct style of phrasing while masterfully delivering her message is refreshing and enjoyable to read," said Weiss.
Under Weiss' mentorship, Olah will prepare for the 25-minute student presentation on the merits of the paper's topic and content. A judge with expertise in the field of each category will choose the Panel Award winner based on the quality of the paper (70 percent) and the presentation and Q&A (30 percent).
"I have always felt strongly about the exploitation of breast cancer. This paper was originally assigned back in October, so the topic was fresh in my mind. As soon as I heard the essay prompt, I immediately knew that it was my chance to write about this topic," said Olah. "I have not had any personal experience with breast cancer. My view on this topic just grew from years of watching corporate retail take advantage of this specific illness."
The 29th Annual Beacon Conference will be hosted virtually by Westchester Community College via ZOOM on Friday, June 4. To learn more about this event, visit www.beaconconference.org.