Dean's List at Cecil College for Summer 2022
Published on September 7, 2022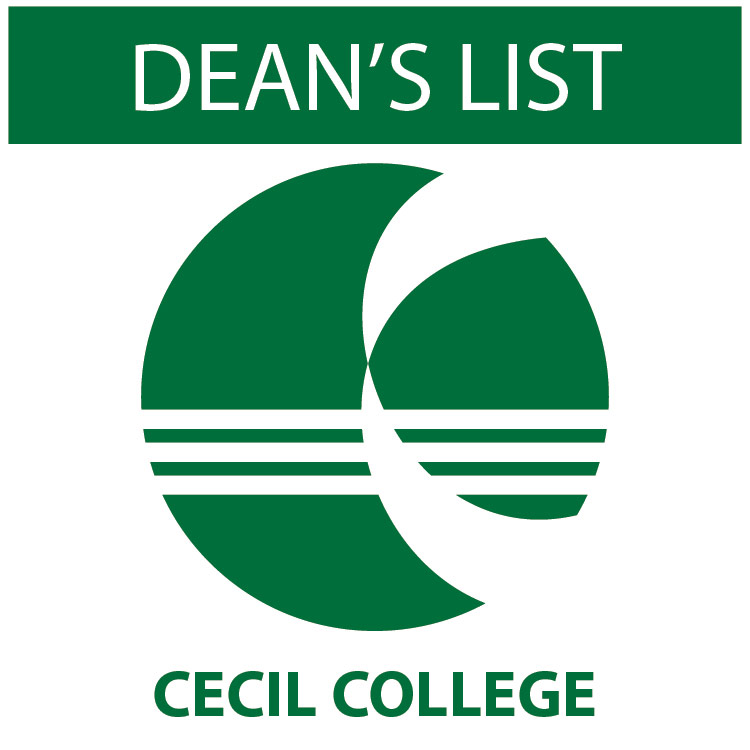 ---
NORTH EAST, Md. – Cecil College, which has been serving Cecil County and surrounding areas for 50 years, is proud to announce the names of students whose high academic performance has qualified them for recognition as members of the Dean's List for the recently completed Summer 2022 courses.
The Dean's List includes 19 students who achieved a grade-point average of 3.50 – 3.74 out of a possible 4.00.
Cecil College is centrally located in Maryland's most northeastern county with campuses in North East and Elkton. The College features a diverse student population, with approximately 2,500 credit students and 3,400 non-credit students. Cecil offers associate degrees, certificate programs, and non-credit classes.
Included on the list are the following students:
| Name | Hometown |
| --- | --- |
| Stephanie Oliver | Bel Air, Md |
| Madelyn Eddinger | Elkton, Md |
| Brittany Hammer | Elkton, Md |
| Nicole Johnston | Elkton, Md |
| Marlon Lewis | Elkton, Md |
| Jonathan Montes | Elkton, Md |
| Nkadi Obiamiwe | Elkton, Md |
| Dylan Scuderi | Elkton, Md |
| Elijah Strickland | Elkton, Md |
| Megan Talbott | Elkton, Md |
| Amber Bremer | North East, Md |
| Taylor Jones | North East, Md |
| Darius Johnson | Parkville, Md |
| Kaycie Kelly | Perryville, Md |
| Bethany Ziegler | Perryville, Md |
| Zhanna Guite | Port Deposit, Md |
| Katherine Kertis | Port Deposit, Md |
| Sherice Lezama | Port Deposit, Md |
| Madeline Warnick | Rising Sun, Md |