Dean's List for Summer 2018 session
Published on August 21, 2018 under Academics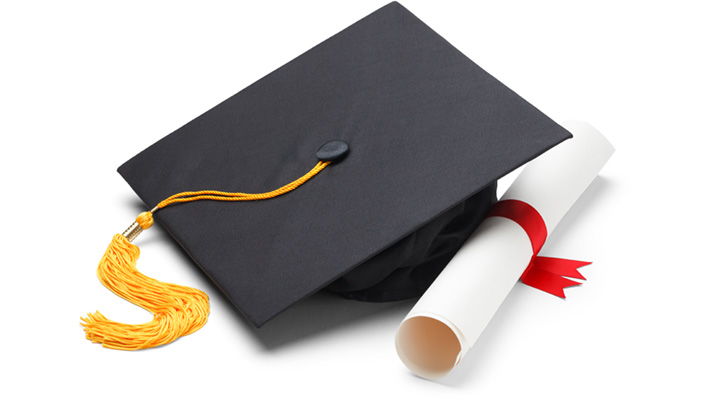 ---
NORTH EAST, Md. – Cecil College, which has been serving Cecil County and the tri-station region for 50 years, is proud to announce the names of students whose high academic performance has qualified them for recognition as members of the Dean's List for the recently completed Summer 2018 session.
The Dean's List includes 27 students who achieved a grade-point average between 3.50 – 3.74 out of a possible 4.00. To be eligible for this honor as a part-time student, they must have accumulated 15 credit hours.
Cecil College is centrally located in Maryland's most northeastern county with campuses in the towns of North East and Elkton. The College features a diverse student population, with an enrollment of approximately 2,500 credit students and 3,400 non-credit students. Cecil offers associate degrees, certificate programs and non-credit classes.
Included on the list are the following students:
| Name | Hometown |
| --- | --- |
| Jason Barber | Perryville, MD |
| Michael Barton | Rising Sun, MD |
| Valerie Blomquist | North East, MD |
| Rachael Boyd | Rising Sun, MD |
| Nicholas Bramble | Warwick, MD |
| Stephany Burton | Betterton, MD |
| Kyralee Comeaux | Bel Air, MD |
| Kirsten Cowan | Elkton, MD |
| Tiffani Earl | Charlestown, MD |
| Eric Eisenberg | North East, MD |
| Richard Gibson | Elkton, MD |
| Grace Gniazdowski | Bel Air, MD |
| Adela Hendron | Elkton, MD |
| Thomas Hogate | Elkton, MD |
| Amy Leonard-Frazier | Elkton, MD |
| Patrick Mccaffrey | Colora, MD |
| Alice Mccurdy | Elkton, MD |
| Megan Moore | Port Deposit, MD |
| Taylor Pearce | Elkton, MD |
| Robin Pyles | Conowingo, MD |
| Zsatinae Slaughter | Elkton, MD |
| Zachary Spieth | Rising Sun, MD |
| Robert Stoflet | Port Deposit, MD |
| Erin Van Wagner | Williamstown, NJ |
| Hunter Wiggins | Rising Sun, MD |
| Victoria Wintermyer | Elkton, MD |