Dr. Gharbin to receive national Distinguished Faculty Award
Published on March 6, 2018 under Academics, Alumni, Faculty & Staff, General News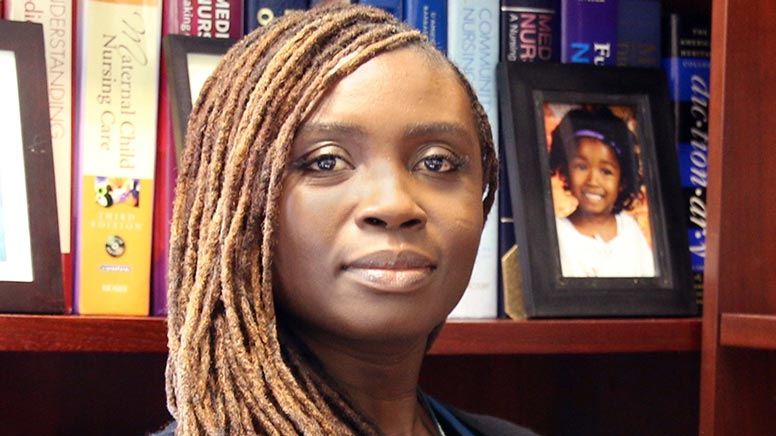 Shirley Gharbin, Ed.D.
---
Cecil College's Nursing Program has remained one of the strongest and most successful in the State of Maryland due in part to the dedication and commitment of Associate Professor II, Shirley Gharbin, Ed.D. Dr. Gharbin's accomplishments were recently recognized with the announcement she is to be the recipient of the inaugural Dale P. Parnell Distinguished Faculty Award presented by the American Association of Community Colleges (AACC).
The Nursing Program has received many accolades over the decades and credit for the success falls squarely on the shoulders of the faculty. Dr. Gharbin's unique style of teaching has enabled the program to raise its standards to the next level, with the students embracing the challenges and surpassing expectations.
While Dr. Gharbin is full-time faculty, she remains active in the medical field on a part-time basis in order to stay on the cutting edge of emerging technologies. She translates that information back to the classroom in order to provide Cecil's students an edge during their clinical work.
"I try to connect what the students learn in the classroom with what they might see during their clinical studies. Often the textbooks are outdated and the information is not up to date because the technology is changing so fast. I bring my experiences from working in a practice back to the classroom to expose them to this information," said Dr. Gharbin. "For me, as an educator, it keeps me more rounded because I am up to date with what is going on, and I feel that our students are getting an edge when it comes to taking the Boards and going into a practice. They don't experience, 'Oh, we didn't learn that when we were in the class.'"
Dr. Gharbin earned her bachelor's degree in nursing from the College of New Rochelle and master's degree in nursing from Wilmington University. She continued her education in order to complete her doctorate (Ed.D.) last year from Wilmington University.
Dr. Gharbin, who lives in Elkton with her two daughters and son, will be presented the Dale P. Parnell Distinguished Faculty Award in April at the 2018 AACC Convention in Dallas.