Falko named NJCAA Division II Player of the Week
Published on November 21, 2019 under Athletics, Faculty & Staff, General News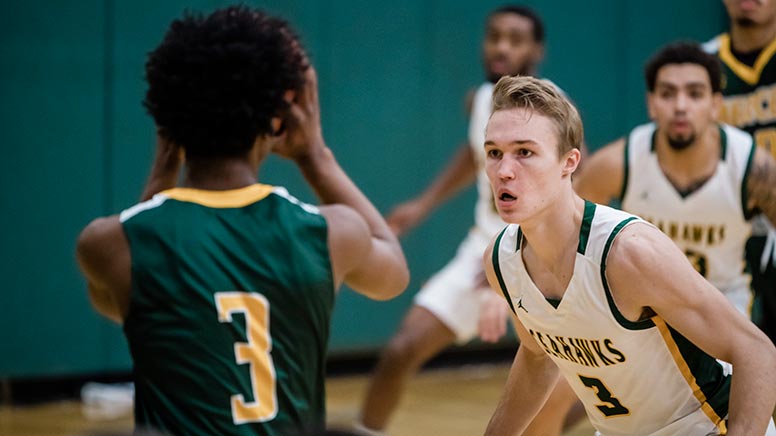 ---
NORTH EAST, Md. – Cecil College men's basketball guard Jacob Falko has been recognized as the NJCAA Division II Player of the Week for the week of November 11 – 17. This is the first time in more than 10 years that a Cecil College student-athlete has received this honor.
Falko, who is from North East (Md.) and a graduate of Tri-State Christian Academy, led the Seahawks in three contests last week. Falko tallied 103 points for an average of 34.3 points per game. From the floor, he shot 67.9 percent that included 58.3 percent from beyond the arc. From the foul line, he made 85.7 percent of his shots.
Falko's 43 points in the Seahawks' 101-89 loss to Harcum College marks his new career-high in scoring. Falko currently ranks as the Seahawks' leading scorer with 26.4 points per game through eight games and has helped his team to a current record of 4-4.