Fleck named Executive Director of Human Resources
Published on April 22, 2019 under Alumni, Faculty & Staff, General News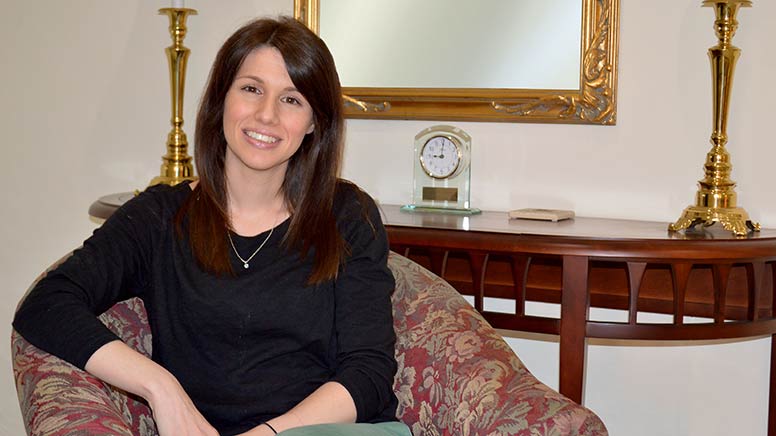 ---
NORTH EAST, Md. – Following an extensive search, Cecil College is pleased to announce Lauren Fleck has been promoted to the role of Executive Director for the Human Resources Office. Fleck has been the human resources generalist at the College since April 2011.
"I love what we do every day to help our students. Human resources may not be in direct contact with our students, but we hope to be a resource for our staff and faculty who are working both directly and indirectly with students," said Fleck, who officially takes the position on April 29.
As Executive Director of Human Resources, Fleck is responsible for providing strategic leadership and management for all aspects of human resources across the institution. She will be a member of Cecil College President Mary Way Bolt's executive team, working collaboratively in the development of strategic programs and innovative practices in support of the College's mission and long-term strategic goals.
"It is important for employees to view human resources as a place they want to come to, not a place they have to come. That means getting out and about to be visible on the North East Campus, Elkton, and Bainbridge. I welcome everyone to reach out to us in HR, so we can better assist you in your success at Cecil," said Fleck.
She has already formulated plans to promote a high performing, positive, diverse, and productive culture with the goals of maintaining high levels of employee effectiveness and morale while fostering an inclusive and collegial environment. In her role as human resources generalist, she managed daily operations of the department, including supervision of the HR specialist and HR assistant. She handled resources related to payroll processes utilizing Lifion by ADP, processed and generated contracts, addressed employee questions, and served as the lead point of contact for HR.
"One of my goals is to help employees understand the role of human resources and how we can work collaboratively to ensure success in their personal and professional development. By taking this step, our department can better align our work to meet each employee's needs," said Fleck.
The Executive Director's role is to foster innovative and creative problem-solving initiatives through listening and communicating with the College community. Fleck has created trust and respect among her co-workers over the past eight years, giving her the ability to lead by influence and example.
Fleck earned her Bachelor of Arts in Psychology and Criminal Justice from the University of Delaware before going on to complete her Master's degree in Public Administration in Human Resource Management from John Jay College of Criminal Justice in 2010. She pursued a career in Human Resources so she could help others achieve success.
"Over the past eight years, I have gotten married, had two babies, and enjoyed many birthdays and professional growth opportunities. Through each step of my personal and professional development, I have had my Cecil family cheering me on and celebrating with me. It truly means so much that we are supportive of each other," said Fleck.
A native of Staten Island, N.Y., Fleck resides in Delaware with her husband, Rob, and their two children, Andrew and Addison. Despite best efforts, she lets her New York accent shine occasionally. She is a Yankees fan and a somewhat converted Eagles fan, which she attributes to her son's influence.