Four students awarded Battelle scholarships
Published on June 8, 2021 under Alumni, Faculty & Staff, Foundation, General News, Student Life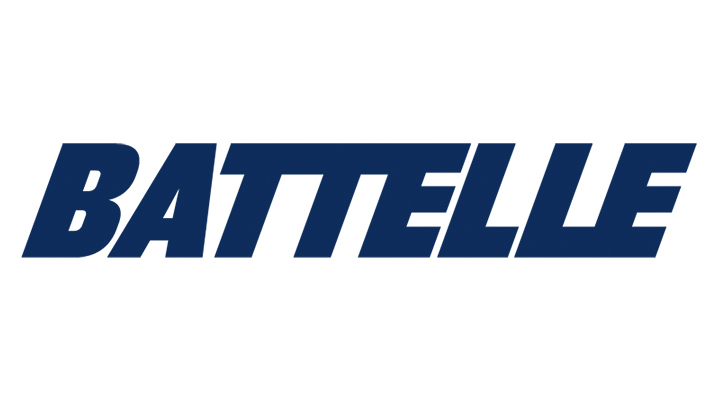 ---
With the ever-growing need for professionals in Science, Technology, Engineering and Mathematics (STEM) fields, Cecil College is honored to have four students selected to be the recipients of Battelle STEM scholarships for the 2020-2021 academic year. The Battelle Eastern Science and Technology Center (BEST) in Aberdeen provided four $2,500 scholarships to students pursuing studies in the STEM field.
"These scholarships target students in STEM fields who are interested in using what they learn in college to improve their communities," said Battelle Charitable Initiatives Coordinator Emma Dill. "By giving back to the community, Battelle hopes that one day the beneficiaries of these scholarships will join us in using science and technology to solve the world's most pressing problems."
Cecil College students Elizabeth Betts, Lauren Gilbert, Zhanna Guite, and Holly Martin are this year's scholarship recipients.
Betts is pursuing mechanical engineering with her sights set on obtaining a bachelor's degree after completing her associate degree at Cecil College. As someone who works while attending college full-time, this scholarship allows her to cut back on work hours and put that time towards her studies.
"In a time where financial stress is high in this country, receiving financial aid through scholarships has lessened my overall stress and allowed me to look to my major as something I can enjoy completing," said Betts, a resident of Rising Sun. "As I work towards my associate degree in Mechanical Engineering and my Bachelor's of Science in Materials Engineering, I will know my expenses are covered.  This scholarship allows me to be that much closer to my goal of being a professional engineer."
For Gilbert, a Rising Sun resident, the Battelle scholarship is "an amazing blessing," enabling her to continue her education at Cecil College which, otherwise, may not have been possible. She is enrolled in the Agricultural Sciences program at Cecil.
"When I learned that I was to receive the Battelle scholarship, I realized that I could reach my goal to work in the agricultural field. Having the opportunity to work outside and with the natural resources our earth supplies has always been my dream," Gilbert said. "This Battelle Scholarship will not only help me reach my goals, but it also will help me live what I love."
Guite is enrolled in the Biological Sciences program with a focus on biology. She will use her associate degree to realize her goal of working in the field of forensics.
"I am honored to be a recipient of the Battelle STEM scholarship and so thankful for the support in reaching my goal of becoming a forensic pathologist," said Guite, who resides in Port Deposit. "Thanks to Cecil College's biological sciences program, this scholarship will support me in earning my Associate of Science degree that will prepare me for a successful career.".
Martin will use the Battelle scholarship to build a strong foundation that will support her in her dream of obtaining a bachelor's degree in Environmental Sciences. A resident of Conowingo, she is an advocate for the environment. She is enrolled in the Biological Sciences program with a focus on the environmental sciences.
"With our current climate and world issues, people like myself are needed," Martin said. "We need people who look out for the world and those who rely upon it, and we need people who can solve problems with smart and long-lasting solutions. I hope to be a part of that change, and this scholarship is a step towards that."
---
About Battelle
Every day, the people of Battelle apply science and technology to solving what matters most. At major technology centers and national laboratories around the world, Battelle conducts research and development, designs and manufactures products, and delivers critical services for government and commercial customers. Headquartered in Columbus, Ohio since its founding in 1929, Battelle makes the world better by commercializing technology, giving back to our communities, and supporting science, technology, engineering, and mathematics (STEM) education. For more information, visit www.battelle.org.