From GED to Doctorate, Stevens pays it forward
Published on January 12, 2021 under Academics, Alumni, Career & Community Education, General News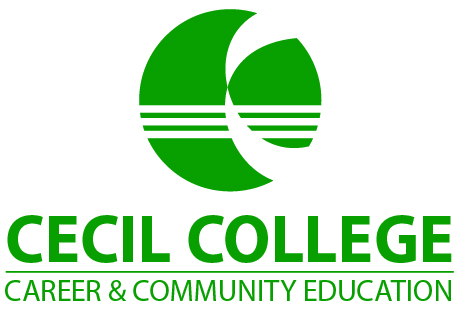 ---
ELKTON, Md. – Having been the beneficiary of several individuals paying it forward over the years, Debra Stevens is eager to 'pay it forward' to the next generation. As a high school dropout, Stevens' mother always hoped she would find her path to happiness. That path began with exploring the options and opportunities of obtaining her GED, culminating this past month with Stevens completing her Doctorate in Business Administration (D.B.A.) from Wilmington University.
"Shortly after I dropped out of high school, I remember having some of the people I worked with make somewhat condescending comments about me not finishing high school. So, I talked with my mom, and she told me that if I didn't want to return to high school, I should call Cecil College about taking the GED test," said Stevens. Her mother was speaking from experience as she earned her GED in 1977.
Throughout her long journey from earning a GED to completing her D.B.A., Stevens has embraced the joyous feeling of higher education and the desire to turn around to give the next person in line a hand. To that end, she is applying her life experience and education to teaching the GED program at Cecil College's adult education program.
"I enjoy teaching, and the students I work with are at a crucial turning point in their lives. It is an important position to be there to help them take that first step to their future. Additionally, the instructors I work with as the Instructional Specialist are wonderful in that they share this passion, and I can help them as they strive to help their students," said Stevens. "My background allows me to understand where each student is and how taking that first step is the most important one to take.  I can empathize with many of them as I see them struggle with balancing work, class, and family because I've been there.  I hope I can encourage them in some way to find the strength to keep at it."
As a life-long resident of Cecil County, growing up in Rising Sun and now living in Perryville, Stevens knows the value of perseverance. She earned her GED in April 1986 before finishing an associate degree in business administration from Goldey Beacom College.
"I had not thought about college and was very happy to have accomplished my goal of passing the GED test. Once I finished the GED, I decided to look into some requirements for improving my job situation. I realized I needed some additional training or to continue post-secondary education," said Stevens, who only met with an admissions counselor at Goldey Beacom College because her friend was going for a campus visit. "By the time I left his office, I was signed up to begin full-time classes that fall.  My goal, at that point, was to finish my associate degree."
As mentioned, Stevens' educational journey was long. It would be another eight years before she decided to pursue a bachelor's degree from Goldey Beacom College and earned a degree in management in June 1996. During this time, life intervened, making family her focus and causing doubt about whether she would ever step back into the classroom. Conversations with her mother and mother-in-law proved to be the motivational spark Stevens needed.
"I found these conversations encouraging because they let me know that it mattered to them. It was about encouraging me to finish what I started," said Stevens, who lost both women this year as she was working on her doctoral dissertation. "It became even more important to me to finish my dissertation in their memory.  When I finally finished this fall, I was able to tell my dad and brother that it was official."
Stevens has not been a "traditional student" as she approached her post-secondary and graduate degrees in incremental steps. This was the best course of action for her to balance life, work, and school. With a bachelor's degree in hand, it would be another decade before exploring the idea of a Masters in Business Administration (MBA) as she again focused on family and work.
"Eventually, I would find a spot where I could continue to the next level.  It was perseverance that helped me always to find my way back and pick up where I left off," said Stevens, who completed her MBA in December 2008 from Wilmington University. "It almost doesn't seem real when I look at the journey I've had with all the classes, homework, late-night studying, guidelines, exams, and balancing acts. I keep checking my emails, waiting for something else I have to do. Then, I start thinking about how I can use the knowledge at work and with my students."
With her MBA proudly displayed on the wall in her house, Stevens knew her educational journey wasn't over. Upon completion of her master's degree, she was accepted into the doctorate program at Wilmington University. But as in the past, life would intervene as she was required to pause her journey twice to address family matters. I wouldn't be until December of 2020 that she would have the opportunity to defend her dissertation successfully.
"I tell my students, 'you must search for what is right for you and remember nothing worth having comes easy.' Ever since I started teaching at Cecil College, I have thought about the fact that I started where my students are now. Of all the training, college, or jobs they will have, this is their most important step. I feel honored to be there for their first step and help them take it," said Stevens.
Stevens has never wavered from her journey of paying it forward as she remains focused on helping the students in the GED program. Her passion for teaching is fueled by those 'ah-ha' moments she sees in her students' eyes. In turn, experiencing the students realizing their dreams inspired her to achieve the next level in her education.
"I believe education is the most important thing. If you have an education, you learn to see that things are not always what they seem to be on the surface, and you have to be flexible in a vast number of situations and dig a little deeper. You are aware that you don't know everything. However, you have the knowledge to go seek out the answers and ask questions to gain an understanding," said Stevens.
To find out more about Adult Education programs at Cecil College, contact 443-907-1391, email adulted@nullcecil.edu or visit www.cecil.edu.